The operator confirms intention to continue to expand not only in Canada but other markets, where rival Equinix this week invested $750 million in acquiring 25 Bell data centres.

Original article by João Marques Lima for Data Economy.

Transatlantic data centre operator Serverfarm has added 14MW of new critical capacity to its Toronto data centre, nearly doubling the facility's power load.
The project included a major construction phase, which was completed during the Covid-19 lockdown with the support of TD Securities, Israel Discount Bank and others.
As a market, Toronto is on a 12.3% CAGR up to 2024, when it is expected to reach $564.7 million in revenues, up from 2019's $316.2 million, according to analyst house Structure Research.
Speaking to Data Economy, Avner Papouchado, CEO of Serverfarm, said: "A number of studies show that Toronto, Montreal and the wider Canadian markets represent a strong combination of diverse enterprise needs, economic, political and internet freedom stability and high sustainability needs.
"These align particularly well with Serverfarm's model of providing sustainable data centre services to service- and cloud-provider customers. We intend to continue expansion into the Canadian and other markets where our approach to modernising existing facilities and creating time-to-market capacity provides our customers with a sustainable competitive advantage."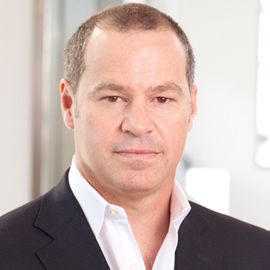 According to Cushman & Wakefield's latest report, Global Data Center Market Comparison 2020, Toronto – as well as Montreal – are gaining traction for the diverse array of occupiers and low cost of power.
The think tank also places Canada as one of the most politically stable and with the best control of corruption frameworks based on the World Bank's rankings. This is favourable to the development of data centre businesses within Canadian borders. This includes not only Toronto and Montreal, but also the growing Vancouver market. Other locations worldwide to rank high in this field include Australia, Singapore, Switzerland, the Netherlands, Germany and Ireland.
Canada, together with Germany and Australia, also scored highly on the Freedom House "Freedom on the Net" which measures freedom on internet access and content.
Papouchado continue: "Data centre capacity in the Toronto area is in tight supply, and our vision to develop new capacity within an existing facility started ten months ago, long before the global shock of the pandemic.
"We are immensely proud of our teams for working so hard to make this capacity available so quickly. That this was achieved while maintaining worker safety despite having to work in lockdown conditions points to their professionalism and our ability to adapt to the rapidly changing conditions wrought by the COVID-19 threat."
Also speaking to Data Economy, Arun Shenoy, SVP of global sales and marketing at Serverfarm, said: "The Covid-19 pandemic has allowed us to further demonstrate to our customers that Serverfarm's ability to simplify physical infrastructure management is unique.
"From our operations teams who have helped customers by being their eyes, ears and brains in the data centre to our design and construction teams who have delivered projects under extremely challenging circumstances, we have demonstrated our creativity and agility on a daily basis."
He continued to say that IT teams globally have excelled in enabling remote working, strengthening network security and deploying collaboration tools "but Covid-19 has also underlined the fact that physical infrastructure management can be very painful".
Earlier in May, Serverfarm expanded its partnership with global data centre services company Salute Mission Critical, which is now providing vital, 7X24 facilities engineering services for Serverfarm's facility in Toronto.
The services company is also working to integrate Serverfarm's InCommand data centre management system within its own Global Command Center, which it unveiled in February 2020.
The extended partnership was designed as an answer to the Covid-19 crisis. These initiatives were built to ensure that despite the disruptions caused by the pandemic, Serverfarm and other partners relying on Salute can maintain data centre uptime.