InCommand®
A cloud-like experience for your data centers
InCommand is an integrated service platform that brings together people and processes into a portal-based solution for maximum data center operational efficiency.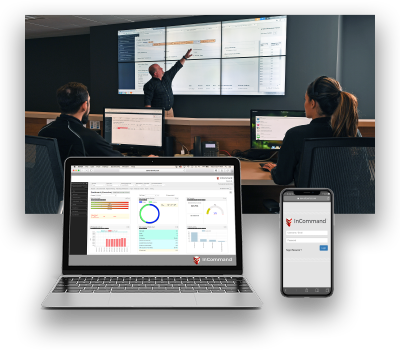 InCommand delivers 3 major outcomes
InCommand's unique capability is to take all physical assets in IT, facility and data center environments and present them as a virtualized service. No other service combines professional data center expertise with a constantly evolving software solution behind a cloud hosted portal. This combination delivers:



3 service areas where we use InCommand

Our customers choose us to strengthen their balance sheets and make data center real estate assets more agile. We develop and acquire existing under-utilized data centers, and turn them into efficient and modern multi-tenant environments, often through acquisition or sale-and-leaseback transactions.

Facilities and MEP environments continue to be complex, hard to right-size and costly to manage. Our customers trust us to provide them with high quality, low cost automated colocation and connectivity services in our strategically located data centers.
We help our customer address the increasing challenges of Cloud, Edge, 5G and AI by creating management consistency and process and staff discipline through our InCommand services, providing data, agility and significant financial efficiencies.
The Value of Serverfarm's InCommand
This blog series examines how data centers that are managed and run like cloud services will free workers to perform value added tasks and enable CIOs to focus on digital transformation. Combining software, people and processes delivers flexible, agile and cost-effective data center operations.
How does InCommand work?
InCommand combines a highly intelligent, flexible portal with clarified, proven processes and an expert team to help enterprises gain control over their IT and facilities infrastructure.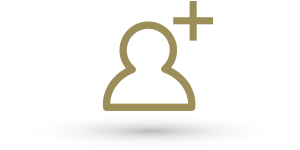 People
Our team flexibly integrates with your organization to provide:
• Deployment and operations oversight
• Workflow administration
• Data Center IT and facilities staffing support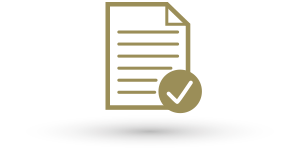 Processes
We help integrate the portal with customer processes to provide:
• Accurate IT infrastructure records
• Utilization metrics and KPIs
• Recommended actions to maximize efficiency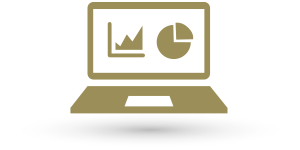 Portal
Comprehensive insight into the three areas of IT infrastructure:
• Power capacities and utilization rates
• Server asset life cycles
• Cable management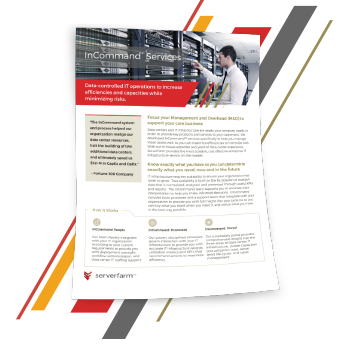 InCommand Overview
Find out how InCommand can help you manage and run your data center like a cloud service.