Close Proximity to Transportation
Strong Network Connectivity
Capacity

Utility

29 MVA redundant

IT

20MW at N+1

Building

2-story, 194,000 sq ft

Halls

5-12 / 1,000-10,000 sq ft

Density

400-750 W/sq ft

PUE

1.2 to 1.4

Cooling

Chillers & CRACs
Connectivity

Telcos

13

MMRs:

Dual

Cloud

AWS, Azure, GCP

Carriers

BT, CenturyLink (Level3), Colt Telecom, EuNetworks, Eurofiber, GTT, KPN Eurorings, Orange Business Netherlands BV, Surfnet, Tele2, Verizon, VodafoneZiggo, Vodafone - Network Factory
Amsterdam: The Venice of the North
As the capital and most populous city of the Netherlands, Amsterdam is considered one of the top financial centers in Europe. Home to many large Dutch enterprises, Amsterdam is also recognized as an alpha world city by the Globalization and World Cities (GaWC) study group. Dubbed as the Venice of the North due to its many canals, Amsterdam has attracted the world's largest technology companies, including Uber, Netflix and Tesla, and the Netherlands' premier colocation facility: Serverfarm's Amsterdam data center: AMS1.
This bustling city is one of the most multicultural cities in the world, with over 177 nationalities represented. As this capital city continues to evolve digitally, the need for IT capacity is expected to increase significantly. In fact, over 90% of organizations in the Netherlands have adopted cloud technology, with BFSI, healthcare, government and transport industries at the forefront.
Highly Secure, Scalable Infrastructure in Amsterdam
Serverfarm's state-of-the-art AMS1 facility offers large enterprises rapid, convenient entry into one of the world's most critical data center hubs. AMS1 sits at a prime location inside the A10 and less than 4 km from the city center, with access to multiple carriers and internet exchanges including the AMS-IX. This Amsterdam data center houses 20MW of IT capacity and highly efficient mechanical and electrical systems. In addition, AMS1 is ISO 27001, PCI DSS and SOC 2 (Type 1 & 2) compliant. The data center delivers highly secure infrastructure with strong connectivity to organizations requiring low latency and high bandwidth to meet today's digital demands.
Built for Global Enterprises
AMS1 is the perfect Amsterdam data center environment for large enterprises, hyperscalers and technology-driven organizations. Our services go beyond rack and power in Amsterdam to deliver the world's most sophisticated DMaaS solution, powered by InCommand that brings together people, processes and a portal. With access to multiple international and regional carriers as well as leading cloud providers, AMS1 provides enterprises with the ability to connect to anywhere in the world quickly and efficiently.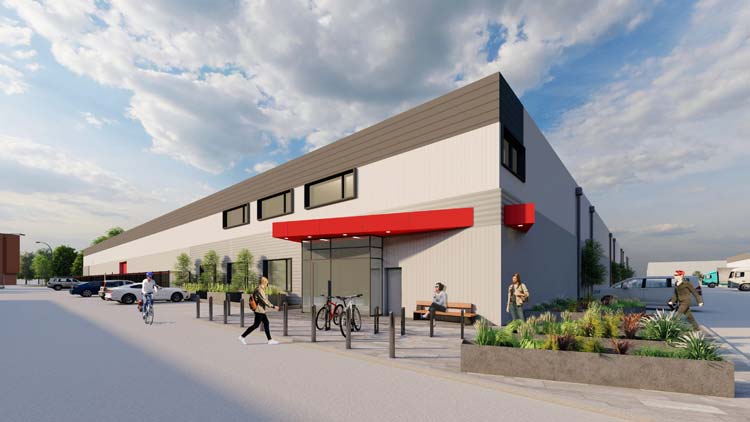 As the global leader in DMaaS (Data Center Management as a Service), Serverfarm offers a robust data center management solution delivered through our award-winning cloud-based platform, InCommand. This DMaaS solution is a fully integrated service overseen and operated by trained experts in data center infrastructure and management.
Serverfarm's DMaas powered by InCommand provides clients with remote access into their mission-critical infrastructure and data center assets. InCommand provides an FM NOC, offering consolidated alerts and alarms to streamline intelligent prioritization and resolution tracking. DMaaS powered by InCommand provides limitless room for clients to scale and innovate.
Serverfarm is doing our part to mitigate climate change, all while meeting our clients' increasing capacity demands, by choosing to acquire and modernize existing facilities rather than build new. Reusing existing real estate helps to eliminate the carbon emissions required for a standard new construction building, resulting in a modeled 88% embodied carbon emission reduction. Buildings and construction directly represent around 39% of all annual global greenhouse gas emissions, so reducing the carbon produced by developing new buildings is an essential component to mitigating our global climate crisis.