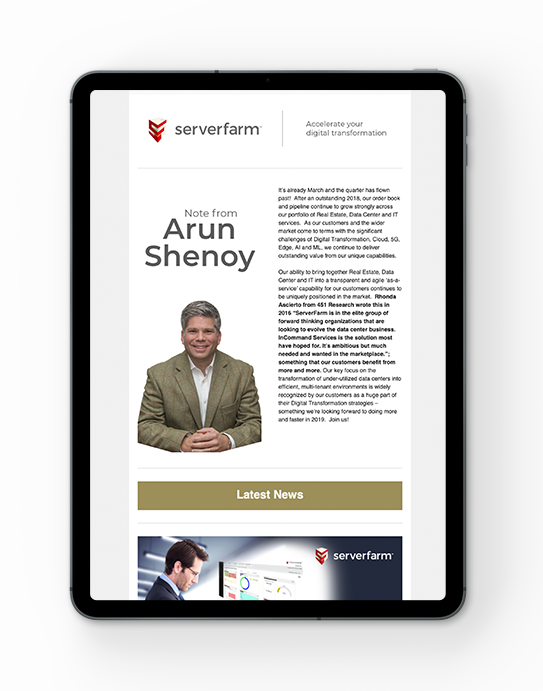 Sign Up For Serverfarm's Newsletter
Grow Your Knowledge of Data Center Management
Businesses today are facing data center and IT challenges like never before. With the intensive workloads of AI, 5G and edge compute growing by the hour, enterprises are falling into unsustainable data management traps, such as data center infrastructure design debt (DCIDD). To prepare, they must improve infrastructure and operate data centers as high-density environments prepared for new technologies and demanding systems.
As the global leader in Data Center Management as a Service (DMaaS), Serverfarm provides insight to business and technology leaders through our blogs, case studies, white papers, podcasts and more. Our vision is to drive a new era of sustainable data center management and modernization forward, so enterprises can focus on innovating. We firmly believe in the power of education to achieve that goal.
Subscribe to our newsletter to stay up-to-date with our latest content!
Other Content You May Be Interested In