Close Proximity to Transportation
Strong Network Connectivity
Capacity

Utility

2 x 16MVA

IT

10MW

Building

100,000 square feet

Halls

4

Density

2 – 3.5kW / square meter

PUE

1.25

Cooling

Air cooled chillers with free cooling and perimeter CRAH cooling
Connectivity

Telcos

5

MMRs:

2

Cloud

-

Carriers

Bezeq, Cellcom, HOT, Tamares, Partner
Israel is a vibrant tech and financial hub leading the way in innovation. Tel Aviv is known as the Silicon Valley of the Middle East and home to Serverfarm's Israel data center, ISR1.
With a rich history and progressive path toward smart city implementations, Israel is the perfect location for Serverfarm's inaugural Middle East-based facility. Designed to enable next-generation technologies and accelerate digital transformation, ISR1 is the premier Israel data center and joins other world-leading brands across this digitally focused Israeli market.
Serverfarm ISR1 serves hyperscalers and large enterprises with edge capabilities in a secure, scalable environment. Our reliable, low latency connectivity from global service providers is critical in this fast-growing region. ISR1 was designed to the strictest threat protection standards for data security.
Ideal For Growing Enterprises
ISR1 is ideal for enterprises scaling across Israel because of its ability to meet today's growing digital demands rapidly. Its location in North Tel Aviv is perfect for cloud services providers, hyperscalers, and large enterprises. ISR1's state-of-the-art design helps improve efficiencies while offering the most modern, mission-critical infrastructure. In addition, our award-winning DMaaS solution powered by InCommand allows IT leaders to focus on innovation and mitigates potentially costly incidents.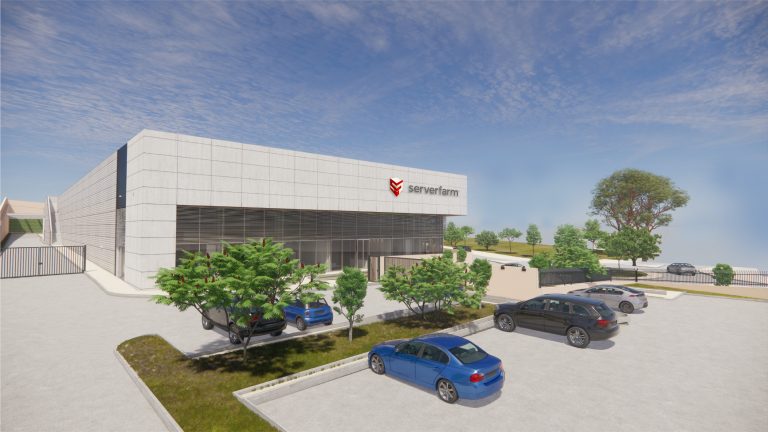 As the global leader in DMaaS (Data Center Management as a Service), Serverfarm offers a robust data center management solution delivered through our award-winning cloud-based platform, InCommand. This DMaaS solution is a fully integrated service overseen and operated by trained experts in data center infrastructure and management.
Serverfarm's DMaas powered by InCommand provides clients with remote access into their mission-critical infrastructure and data center assets. InCommand provides an FM NOC, offering consolidated alerts and alarms to streamline intelligent prioritization and resolution tracking. DMaaS powered by InCommand provides limitless room for clients to scale and innovate.