At DICE MIDWEST 2022, soon to begin on Sep 22nd in Chicago, Serverfarm CEO Avner Papouchado will be on stage directly after the keynote to discuss the State of the Midwest Market.
Avner will be diving into demand drivers for the economic and environmentally sustainable future of data centers covering, procurement, sustainable modernization, energy, investment, market drivers and customer demands.
Papouchado brings a unique perspective to the issues of supply and demand and is passionate about how the data center market can only thrive through actions that address issues such as energy supply, costs, long-term value, and ROI for all stakeholders.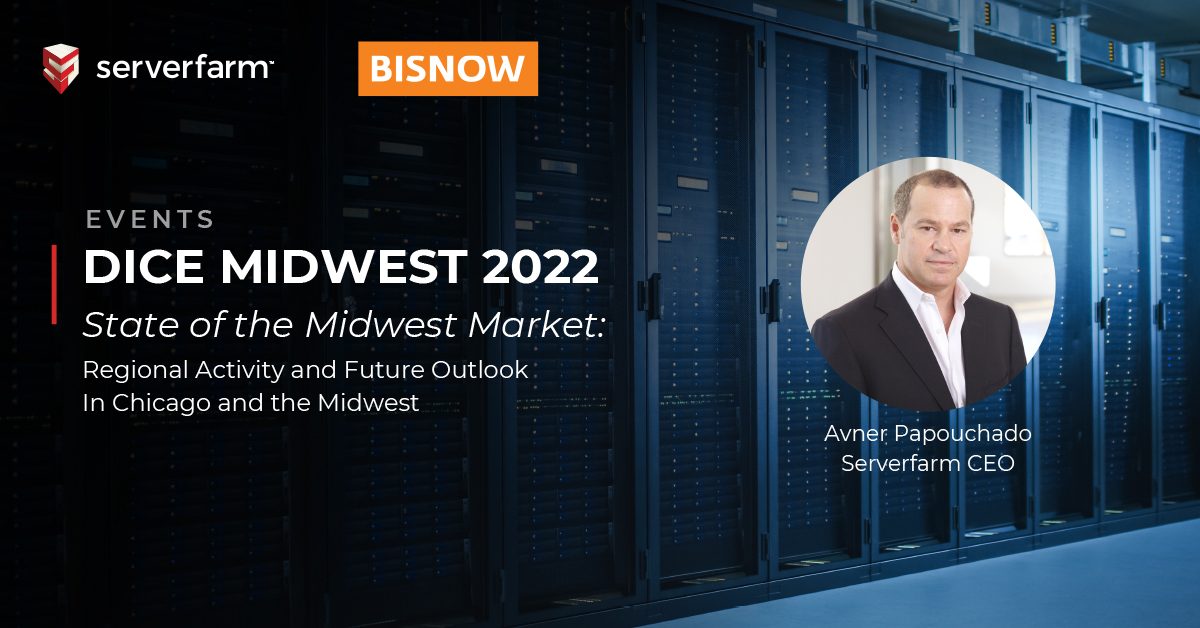 The Chicago market is experiencing surging data center demand and the discussion at DICE MIDWEST 2022 will cover Regional Activity and Future Outlook in the Chicago and the Midwest
Serverfarm is a major player in the Chicago market thanks to its CH1 facility located at 840 South Canal Street Chicago,
Serverfarm's fully modernized 38MVA CH1 data center provides dedicated power at scale, massive connectivity, operational flexibility options, rapid deployment of customizable physical spaces with the best on-site expertise and support all wrapped in a services delivery platform that lets you run your data center as a cloud.
The Chicago metro is one of the top US data center markets and for Serverfarm's customers having a central Chicago data is a distinct advantage.
By being close to Chicago's commercial and cultural areas, the CH1 data center provides local, national and international businesses with significant technical, fiber connectivity and proximity benefits.
The CH1 data center enables large edge computing interfaces with sustainable power for cloud-scale operators and major finance houses in the area. With diverse vertical markets such as healthcare, manufacturing and technology operating at scale in Chicago, CH1 provides power, space and support to meet the needs of every enterprise.
Meeting these capacity demands is done by acquisition and modernization of existing facilities rather than building new. Reusing existing real estate helps to eliminate the carbon emissions required for a standard new construction building, resulting in a modelled 88% embodied carbon emission reduction.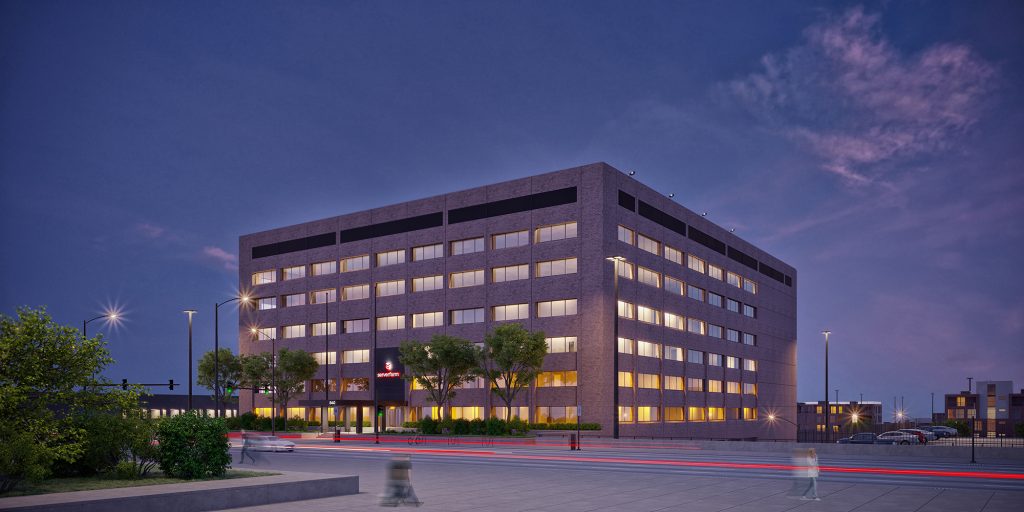 Capacity

Utility

38MW

IT

20MW

Building

8-story - 443,000 sq ft

Halls

130,000 sq ft

Density

150 W/sq ft

PUE

1.4

Cooling

Central water cooled chiller plant with waterside economizers
Connectivity

Telcos

13

MMRs:

2

Cloud

AWS, Azure, GCP

Carriers

Zayo, XO, Level 3, CenturyLink, AT&T, Verizon, US Signal, Crown Castle, Sunesys, Cogent, Windstream, Packet Fabric, Peerless Network