As the coronavirus rapidly developed into a worldwide pandemic, businesses were forced to move their mission-critical IT roles from the office and into their homes. The global outbreak required organizations of all sizes, verticals and types to quickly pivot, accelerating digital transformation timelines and shifting business models. In the midst of a new level of uncertainty, what's clear is that the creative, agile problem-solvers rise to the top in business, now more than ever.
The connectivity industry found itself in the spotlight with the world recognizing the critical nature of our internet infrastructure and how it permeates every aspect of our lives, including work, school, streaming, doctor appointments and even music lessons. In March, Capacity reported a traffic record of more than 9.1 Terabits per second at DE-CIX Frankfurt, a 34% rise in VPN traffic at Verizon, a 50% increase in Internet usage across a few European countries over at Vodafone, and a 40% jump in mobile volumes at AT&T.
On July 23 at 11:00AM ET, Serverfarm and NYI will be hosting an informal virtual brainstorm, Q&A and networking event to reflect on the evolution of critical infrastructure throughout the COVID-19 pandemic. During this not-to-be-missed virtual experience, Our New Disrupted Reality: The Future of Internet Infrastructure, two leading subject matter experts, Serverfarm's SVP of Sales & Marketing, Arun Shenoy, and NYI's Co-Founder and COO, Phillip Koblence, will unite for this timely discussion to explore the unique challenges businesses are facing.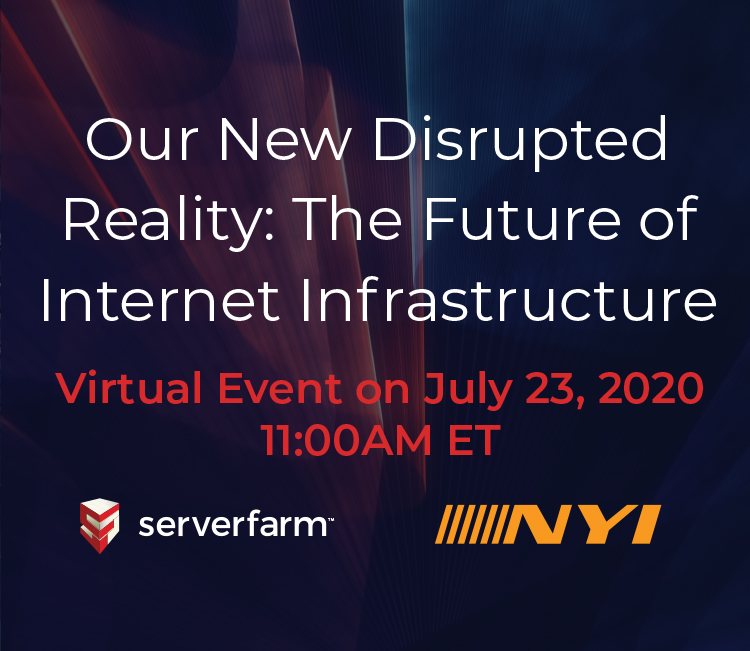 "The pandemic provided a hard look at the crucial role connectivity plays in our day-to-day life, especially now," said Arun Shenoy, SVP Sales & Marketing of Serverfarm. "This joint event with NYI will allow us to explore why it took this crisis for many businesses to embrace digital transformation – and how they can quickly evolve to become nimble enough to survive any storm moving forward."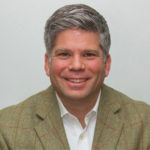 Arun Shenoy – SVP Sales & Marketing, Serverfarm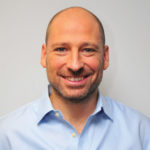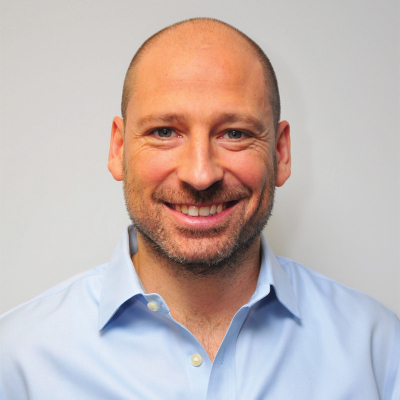 Phillip Koblence – Co-Founder & COO, NYI
Your attendance will also help nonprofits create pathways to economic prosperity by launching digital careers for military veterans and young adults from underserved communities, as well as achieve economic justice for young women. Serverfarm and NYI are donating $10 per attendee to these nonprofits for the first 100 people to register and attend this event:
NPower and Young Women's Trust.