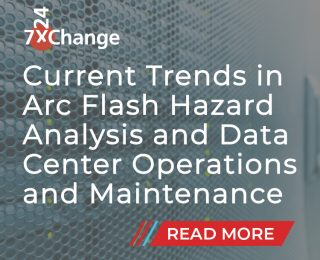 We are happy to announce that our Director of Engineering, Jonathan Gibbs, will speak at the 7×24 Exchange LMR Event taking place September 13, in Elk Grove Village just outside of Chicago, IL.  Mr. Gibbs will participate in the main panel with other leaders from Safety, Operations, and Maintenance fielding questions on NFPA requirements, types of equipment, maintenance intervals, testing requirements, OSHA reccomendations, methods of procedure development and much more.
7×24 Exchange Panel Discussion
Current Trends in Arc Flash Hazard Analysis and Data Center Operations
T5 Data Centers
1441 Touhy Avenue
Elk Grove Village, IL, 60007
Thursday, September 13, 2018
06:00 Local Time
Jonathan Gibbs, Director of Engineering, Serverfarm
Serverfarm is an expert data center real estate and operations organization that delivers a high level of flexibility and personalization, ensuring clients receive solutions designed specifically to their individual needs now and into the future.  Our mission is to maximize data center and IT infrastructure efficiencies by providing a complete approach to managing global data center portfolios.
Follow Serverfarm on LinkedIn and Twitter as we attend this event.
To schedule a meeting, please click the button below.