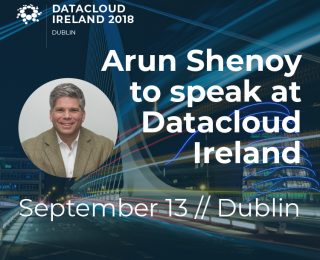 At Serverfarm, we are a global expert in driving next generation data center solutions. Today, we announce that our VP of Sales, Arun Shenoy, will speak at Datacloud Ireland, taking place September 13, in Dublin.  Joining other business leaders, Mr. Shenoy will participate in the "Executive Roundtable" to discuss the changing landscape of the data center industry and the potential challenges and opportunities that lie ahead.
We recently entered the European market with the acquisition of the UK-based LON1 data center, which provides a strategic asset to our growing colocation portfolio. We are looking to further expand our European footprint by looking into properties in the UK, Ireland, Spain, Germany, and the Netherlands. This gives us a unique outlook at the international data center market and its increasing demand.
The Convention Centre
Dublin, Ireland
Thursday, September 13, 2018
"Executive Roundtable"
09:35 Local Time
Arun Shenoy, VP of Sales, Serverfarm
Phillip Marangella, Chief Marketing Officer, EdgeConneX
Patrick van der Wilt, Commercial Director Continental Europe, Iron Mountain
Maurice Mortell, MD Ireland & Emerging Markets, Equinix
Pete Marin, President & CEO, T5 DataCenters
Moderated by Garry Connolly, Founder and President, Host in Ireland
Serverfarm is an expert data center real estate and operations organization that delivers a high level of flexibility and personalization, ensuring clients receive solutions designed specifically to their individual needs now and into the future.  Our mission is to maximize data center and IT infrastructure efficiencies by providing a complete approach to managing global data center portfolios.
Follow Serverfarm on LinkedIn and Twitter as we attend this event.
To schedule a meeting, please click the button below.