Go deeper than DCIM. Discover a fully managed, cloud-like experience for your data centers. InCommand DMaaS means:
Bringing together people, processes & Portal
Time saved for busy C-suites and IT teams
Efficient and sustainable IT operations
The Global Leader in Data Center Management as a Service (DMaaS)
Serverfarm is a unique data center developer and operator – and the global leader in Data Center Management as a Service (DMaaS). For over 24 years, we've maximized operational efficiencies and managed critical IT infrastructure and environments for the world's top enterprises.
Our vision? To drive a new era of sustainable data center management and modernization forward so that enterprises can focus on innovation.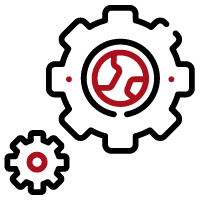 IT Infrastructure Management
Serverfarm's expert team helps enterprises overcome the challenges of IT infrastructure management and emerging technologies with our DMaaS solution powered by InCommand, providing data, agility and financial efficiencies.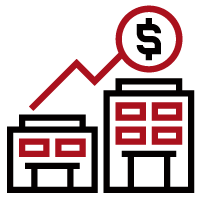 When building your own data center is not feasible, our tailored colocation and connectivity solutions are the most strategic choice. Located across the most desired global markets, Serverfarm's colocation options are highly secure to protect your mission-critical infrastructure.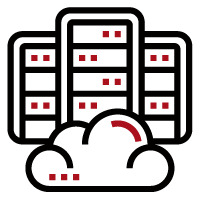 With unmatched experience and expertise in data center design, Serverfarm delivers state-of-the-art, sustainable data center design and engineering services to suit all of your modern build-out requirements
Data Center + IT Collaboration to Cut Carbon – White Paper
Addressing the ESG, decarbonization and sustainability challenges to providing net zero data centers and IT. A paper for CTOs, CIOs and Data Center professionals.