A pilot turned data centre CEO, used to the heights in the skies and the thorough details of flying planes and running a business, Avner Papouchado, CEO of ServerFarm, sits down with The Tech Capital to take the temperature on the market's sustainable efforts.
Originally published on The Tech Capital by João Marques Lima.
Air is a physical substance that has weight. It was Italian physicist Evangelista Torricelli that in 1640 made the discovery by measuring mercury and finding that air put pressure on the mercury. That was – in its purest – the very beginning of what we call today the aviation industry. And that was over 380 years ago. Other pioneers including Francesco Lana, Sir Isaac Newton, the Montgolfier brothers, Orville and Wilbur Wright, and many more made it possible for the industry we now enjoy to exist through many experiments, perseverance, dedication and a thirst for innovation and disruption attaining to the impossible when many believed so.
The aviation industry has changed the world. It shortened distances and introduced cultures to cultures. But the sector also produces some key best practices, teachings, and discipline which have been propelled into trades like digital infrastructure.
Avner Papouchado, CEO of US operator Serverfarm and a certified airline transport pilot (ATP) with over 5,000 hours flying jets, aerobatics and experimental aircraft, believes in a greater synergy between flying and leading a data center business.
"Both sides are more than mechanics, more than the pilot," Papouchado says. "When flying, we make sure that the airplane is maintained, that it has a logbook. People know exactly what parts are in and if there is a change, the how, when and where is in there as well as the kind of the load and how much weight you can put on that plane for it to be able to fly. It comes down to maintenance and loadmaster to make sure that the plane flies straight and it is reliable.
"That is a very similar relationship within the data center. It is critical. It is about the critical operations that need to happen with timely planning.
"The management systems are very alike. In the aviation industry, they help to take out faults and accidents through new learning and procedures. They are much more open than our [data center] industry about those but we try to learn as much as we can and follow processes and procedures that other industries put in place."
Despite the physical and mechanical similarities of running both machines, the resemblances do not end here. When it comes to management, aviation also has its fair share of lessons that can be teleported into server farms.
"Every time I do not use a checklist, something bites me back," Papouchado shares. "I give myself a score every time I fly. Was I good? Did I miss something? Was there something I did not do? And truthfully, most of the times is because of rushing. By not using checklists enough, you are not going through process procedures and you forget to do something and you do not do a check again. That is how accidents always happen. They do not happen all at once.
"Accidents are always a chain of events that could be avoided if you can check it off, pay attention if you get an uneasy feeling and so forth. I definitely do not get a perfect score every time I fly and it is mostly due to that. It also teaches you about operations and people. People are not perfect and they got to be motivated to do the right things and to do procedures and just got to keep feeding this and communicate with a different team, different people and so forth. There is a lot of pride in the vision and a lot of pride in data center management, but it is a very procedural thing. You get to enjoy your big machine that works really well, but you must pay attention to it, especially to details."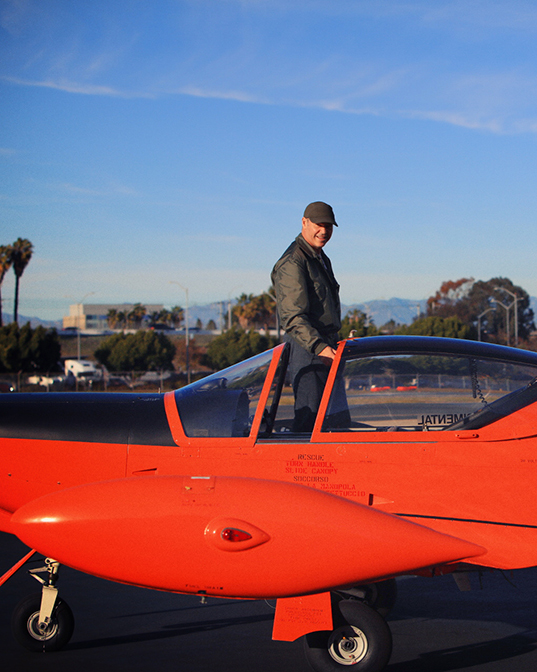 Flying Green
A vital part of flying today is reducing carbon emissions. The aviation industry has adopted several measures to help curb its footprint both on the ground and up in the skies.
Similarly, data centers all around have also in the last few years become very vocal on their green strategies, however, confusion is reigning on what "green" means and how to reach targets, something that equates the views of those taking part in a recent The Tech Capital and Portman Partners webinar,  "Perspectives on Sustainability".
"I guess a lot of it comes down to a lack of collaboration," says Papouchado. "People say they are going to be green by 2030-2040, but then it is the journey there, they just do not seem to know how to do it.
"The definition of green itself keeps changing. We live in an industry that buys a lot of green paint. And when it comes to painting, there are a lot of different colors of green, and we [the industry] pay for paint. Are they different colors behind it that are not green? I am not sure what the color is. Until you get a really good amount of [energy] storage it is going to be a while until you could be really green.
"Today, there is this conversation of whether hydroelectric and nuclear is green, and you have to decide who your enemy is, you cannot fight everybody at the same time. If you are trying to fight carbon, it should be okay for a while to have nuclear and then have hydro. There is no '24-hour green'.
"People are not pragmatic enough. It is easy to fall into extremes. The truth, in the end, is actually pretty boring: it is in the middle. It is not a super technical thing.
"But we are going to get there; we are an amazing species that does amazing things. So, we surely will come up with something. However, we have to be given time and the right incentive packages."
For Papouchado, the data center sector has the potential to become "the anchor tenant of green development". This is one of the advantages of the industry still being relatively young and most of the infrastructure not having yet been deployed.
"Yet, to be that anchor, we need to agree on sources now. And we need to develop storage. Until then, governments have to help us," Papouchado adds.
Landing Opportunities
Even though much work is still needed on the sustainability front, the data center sector is proving to be one of the fastest-growing and exciting markets to operate within – something that became even more apparent throughout the Covid-19 pandemic.
"It has been amazing," according to Papouchado. "There has been a tremendous growth. It is a very young industry compared to other real estates, for example, offices and main food groups, but it is changing pretty wildly."
He explains that the basics are the same with power and cooling and connectivity still there, but generations are changing as far as compute goes. And latency requirements, location needs, and private infrastructure versus public infrastructure are also landing new opportunities.
Those opportunities are driving a healthy business stream for Serverfarm, with the company today running nine self-owned data center properties on top of over 50 customer facilities across the world.
"We take care of the physical things in the virtual world, and really try to take customers' minds off of the physical things as much as we can," Papouchado says. "Our job is to solve the physical and pretty much be invisible."
Circling back to sustainability, Serverfarm has long established its take on it: the best data center, the most sustainable facility, is the one that was not built in the first place.
"That way you do not spend resources, take a whole building, put it in a junkyard or in a landfill," according to Papouchado. And you take as many of the components as you can to reuse. Reusing is a big part of sustainability. We like reusable as reusability is also a big part of getting good latency. Because if you want to be around people, there is not a lot of open land. Being able to take existing buildings and retrofit them and re-manage them and make them usable for our customers to put hardware and provide services is a very good sustainable story.
"We know how to do everything from buying land to connectivity and so forth, down to constructability of buildings and retrofits of existing space keeping the lights ON during the job.
"Plus, do not think that all buildings have to look the same and be the same because they are not."
Looking ahead, the chief executive has laid the foundations for the business to continue to grow in existing markets.
"And we are looking at our most successful markets trying to figure out why they are successful and go to similar markets," he adds. "I am always trying to find the next success, not so much just a repeat of the last one. The one thing I know is changed change."
In the end, if there is a final lesson to take from the aviation industry and put into the data centre space is the respect for other operators and the ability to enjoy everyone's success.
Papouchado concludes: "An airline is unhappy when another airline goes down. It is bad for the aviation business. It scares people that fly. People then want to build their own wings. People want to build their own, they do not want to go to third parties. We would love to help everybody. We want everybody to take our knowledge because I want the industry to stay up like aviation. I want data centres to be safe and I am willing to teach everything we know to anybody."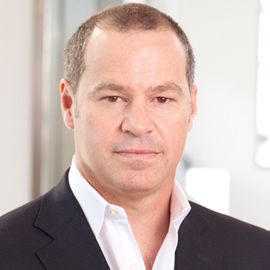 Avner Papouchado
Avner Papouchado has been the guiding force behind Serverfarm since its inception. As the Founder and CEO of Serverfarm, with 25 years in the industry, Papouchado has been an instrumental force in the internet infrastructure market with his innovative approach to data center sustainability and growth. Papouchado's formula of modernizing existing data center facilities using Serverfarm's Data Center Management as a Service (DMaaS) approach has proved to be a sustainable, economical way to meet the high capacity demands of customers.
Read the Serverfarm White Paper: Ending Data Center Infrastructure Design Debt
The latest whitepaper from Serverfarm, discusses how enterprises can benefit by extending the life of aging existing data centers.