The physical data center fleet and IT estate of a global car maker had grown over decades into a distributed environment with different data center types.
The portfolio included 55 sites with 124 data halls running more than 10,000 devices. The company recognized that it lacked insight and possessed few meaningful facts on its data center operations.
Day-to-day incidents took too long to resolve. Planned maintenance was difficult. Emergency responses to unplanned outages were manual and slow. Asset utilization was poor.
The company had poor visibility around: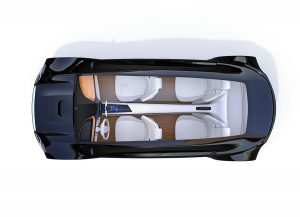 After deploying Serverfarm's InCommand cloud-based platform to monitor and manage every detail of the physical environment, the company now has instant access to all metrics on data center operations. This real-time information is driving intelligence-based decision-making.
Part 1: Start Your Engines
As is common with many global organizations, the physical IT and data center estate at a giant automotive manufacturer had grown and expanded over many generations. As a result, it had become less efficient over time. The company needed a solution that would fix the legacy issues and lay a long-term DC and IT foundation for its digital transformation.
After the team decided to outsource large parts of its IT operation, the chosen service provider sought a partner to provide data center management services.
Being uniquely positioned to holistically manage the facility side and the physical IT operations chain in the data center, Serverfarm was selected. Data center operations would be managed and monitored using InCommand, a cloud-based platform developed, maintained and operated by Serverfarm.
Where other companies simply offer bodies and large cumbersome software roll-outs to manage data centers, Serverfarm is a service provider delivering a broad range of services using its own tool set.
InCommand is delivered through a combination of the agile cloud platform, human expertise, detailed policies and procedural discipline.
The InCommand cloud platform is operated by Serverfarm. The customer is not required to embark on an enterprise software project – there's no need to install, run, maintain or patch software.
InCommand is a cloud service that allows customers to operate their data centers as if they were a private or hybrid cloud. Using a dashboard, InCommand delivers this service from anywhere in the world.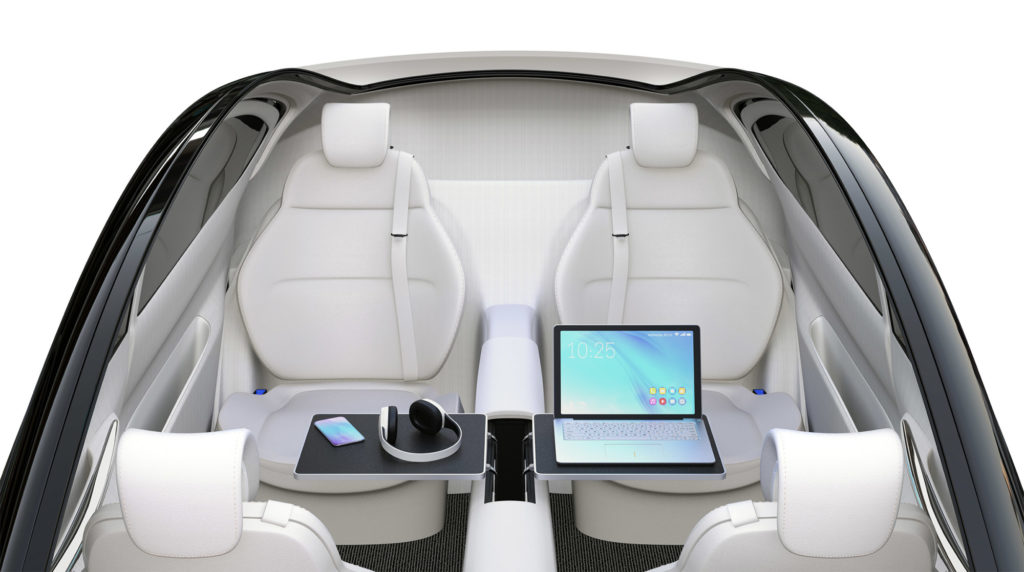 The auto manufacturer first needed to know more about its data centers and what was inside them. For the initial engagement, the customer was unable to offer a baseline on its IT assets.
Of the 55 sites and 124 halls in its IT footprint, the car maker was operating at around 20% accuracy on what was running where.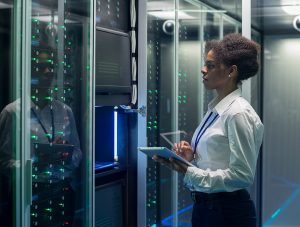 The only solution was to don some comfortable shoes and meticulously track every detail. Collecting the right information required long hours of physically auditing every data center hall, rack, cabinet and device.
InCommand is a complex tool used to monitor hundreds of thousands of physical points. Serverfarm's operating team consists of experts in standing up, operating and maintaining InCommand platforms, starting with mechanical and electrical system monitoring within the data centers.
Inputting this data into InCommand provided total visibility to a point where it is possible to see where every data center-based asset is operating and to inform the physical changes to run the data centers properly.
For example, at the start of the project, many thousands of devices lacked serial numbers and host names. Using a disciplined, consistent approach, Serverfarm has reduced this number to fewer than 150.
Through the InCommand dashboard, the client and the partner get to consume all data on display available immediately to service desks which can be located anywhere in the world. For example, a data center in Sweden can be completely managed from a service desk in California.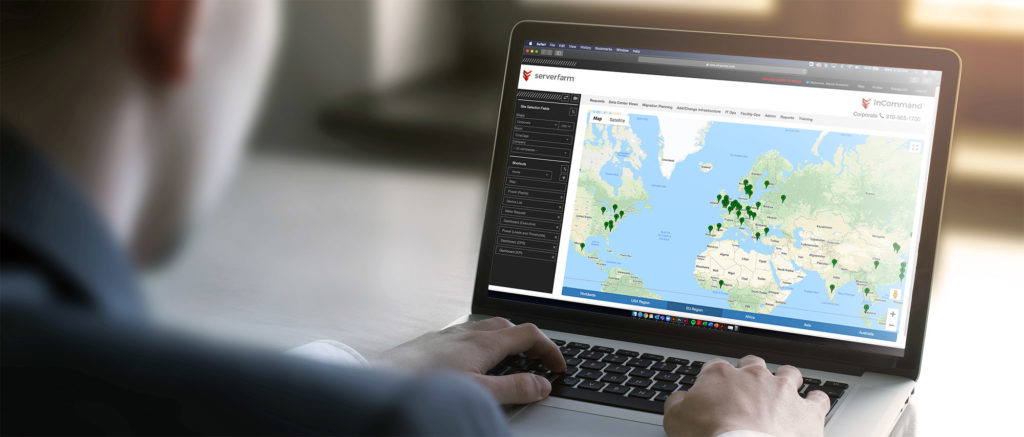 Today, using InCommand, a user can access vital data about each of the data centers.
This factual information is used to identify issues. It enables the creation of work orders to get experts on the ground quickly. Fixes are generated in minutes using InCommand. (With other tools it can take days just to figure out where the problem is.)
The detail provided by InCommand is shown in the following example of management and monitoring of tracking one room in real time.
InCommand brings granular asset management to data center operations right down to the device level. It enables fully optimized data center design use for maximum efficiency and redundancy with a micro-level insight and global perspective.
From a single dashboard, InCommand provides insight into one site, one room, all the rooms, or multiple groups of sites – all from anywhere in the world.
Look at capacity across the entire fleet that service teams can manage and create work orders for any room or any rack across the world.
The platform can look at every room. In this instance, InCommand is managing a total of 2,248 racks, allowing visibility into any single room, a group of rooms, a group of sites or every site in a particular territory (in this case one territory has 432 racks, 64% utilized) or take a full global view of every asset.
InCommand Insight Example: How InCommand Improves Operations
InCommand is starting to improve efficiency by directing resources within particular data halls and maximizing their utilization or efficiency.
It is impacting the behavior of the data center itself and how it's run.
So, in the example of the global car manufacturer, the company is really benefitting from a server standpoint. Of the 124 data halls, the client now knows it is facing power, space and cooling constraints in six halls.
For day-to-day operations, should an incident fall to the help desk for a particular server, the system provides the relevant information for quick resolutions.
If, for example, the incident says a server with the name 1007 has a problem, the incident management team would previously go hunting for that server. This could take hours, if not days. With InCommand, the team can search for every server with the name 1007 across every location, hall, and rack anywhere in the world.
For example, where there are multiple assets with that name, the user simply enters host name. In real time, InCommand will tell the users there are 8 devices named 1007 and provide their exact location. Remediation efforts start within seconds.
In any large estate, incidents such as these happen multiple times in any day (or night). With its thousands of distributed assets dispersed across the world, this is one of the biggest single benefits Serverfarm has brought to the client multiple times every day.
InCommand cuts the physical person hours from logistics usually associated with forensic searches. It provides all the relevant data – including location data, status data on hall, rack and right number – down to the device level. It saves an enormous amount of time and effort, enabling the client to execute fast fixes.
Just under one year of using InCommand has raised the client's accuracy of location and status information across 124 rooms to above 90%. The starting line was below 20% accuracy.