Serverfarm, an innovative data center developer and operator, announced that its CFO, Kevin Dillard, has earned a spot on the inaugural Finvest 50, Data Economy's list of top senior financial executives within the data center world. The list features professionals "who are driving corporate strategy and revenues forward through business acumen, innovative thinking, exceptional entrepreneurial skills and market reach," according to Data Economy.
As CFO of Serverfarm and its subsidiaries for almost a decade, Dillard is responsible for all strategic and day-to-day financial and administrative operations. A seasoned financial veteran, he has worked with leading commercial real estate and financial services companies for the past two decades.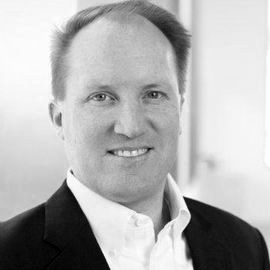 "I'm proud to be recognized as one of the top financial leaders in the data center market – and proud to support the team here at Serverfarm for nearly a decade now," Dillard said. "Serverfarm's customers and partners are successful because of our unique, comprehensive approach to boosting IT and data center efficiency and solving pain points that have plagued both the IT and data center industry for years."
Serverfarm has been growing its executive team over the past few months; Ziv Catriel joined the company as EVP, InCommand Services and A.J. Matel was hired as Senior VP Sales, North America. Matel will attend International Telecoms Week (ITW), taking place June 23 – June 26 in Atlanta. Email jsa_serverfarm@jsa.net to request a meeting with him at the event.
Serverfarm is a unique IT and data center developer and operator with a pioneering approach to accelerating digital transformation for service providers and enterprises. With InCommand Services, our integrated platform of real estate, data center and IT management solutions, we maximize our customers' infrastructure efficiencies, providing them with end-to-end visibility and control over their IT and data center environments. As a result, our customers and their teams gain agility, reliability and efficiencies, allowing them to focus on innovation. Privately held and part of the Red Sea Group, an international real estate development company with 45+ years of experience and a strong capital base, Serverfarm owns and operates data centers in North America and Europe. For more information, visit www.serverfarmllc.com.