Serverfarm And TD Securities Partner To Complete Strategic Recapitalisation, Addressing Rapidly Growing Digital Transformation Opportunity

Serverfarm, the innovative data center developer and operator, has successfully completed a $200 million credit facility led by TD Securities as part of a strategic recapitalisation and financing program to drive accelerated growth.
Organisations globally are focused on accelerating their digital transformations and embracing cloud, edge and IoT. CIOs are being driven by their organisations to focus on developing applications and services to address the fast-changing needs of their businesses and customers. The need to find dynamic and innovative ways of managing physical environments so that a 'cloud-like' experience can be delivered for all physical infrastructure whether on-premise, hybrid, public, edge or IOT has never been greater and that drives demand for Serverfarm's unique, well positioned and combined Real Estate, Data Center and IT Management services.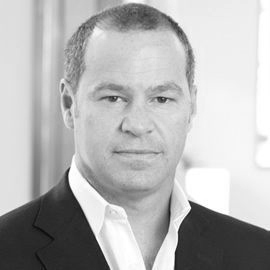 Avner Papouchado, Serverfarm's CEO, says, "For almost two decades we have built a strong, highly flexible and innovative business and team with outstanding customers, partners and assets. Our new partnership with TD Securities enables us to expand our reach, asset base and services capability.  As the market continues to evolve quickly, the opportunity for our unique mix of services has never been greater. This partnership will enable us to maximise that opportunity for our customers, partners, shareholders and employees."
Recapitalisation and securing strong finance backing have been key strategic goals in 2019 and provide Serverfarm and its customers with even more flexibility, security and market-leading management services.
"We're proud to support market-leading innovators that are providing real value to the business community, and we believe Serverfarm is an excellent example of a longstanding, trusted, customer-centric company that's offering unique solutions in the Data Center and IT sectors," said Pavle Volek, Director at TD Securities. "We are excited to provide the company with ample financing capacity to support the next phase of growth and look forward to a long and successful partnership with Serverfarm."