Industry Veteran Joins Pioneering Data Center Company as Senior VP Sales, North America
Server Farm Realty, LLC (Serverfarm), an innovative data center developer and operator, announces the appointment of A.J. Matel as Senior Vice President Sales, North America. In this position, Mr. Matel is responsible for driving North American sales for Serverfarm, with a focus on growing the company's service provider and channel client bases. An experienced solutions provider for customers, he offers a proven history of driving sales to achieve financial and growth targets. His customer-focused approach helps create partnerships that deliver precise results to meet client needs.
"A.J. has a deep understanding of how to support customers' growth into world-class data centers across the country," stated Avner Papouchado, CEO of Serverfarm. "His ability to refine offerings to meet customer requirements for efficiency and growth enhances our ability to support our customers' success with digital transformation."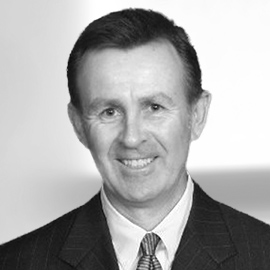 "Serverfarm offers a groundbreaking approach to solving the physical challenges for today's IT environments," said Mr. Matel. "Many companies no longer want to own or operate data center infrastructure. They are looking for ways to improve cost efficiencies and performance to meet the needs of ever-changing workloads, while still addressing potential security and compliance risks."
"Data centers can be costly to own and operate, requiring continuous capital investment. Physical security, access control and change management require additional spend, but the bigger challenge for IT is the underutilization of resources," he added. "Serverfarm's InCommand® Services provide a powerful management capability allowing companies to control ever changing IT infrastructure needs. Companies can now make informed decisions based on real data that optimizes the IT and facility spend, while providing the flexibility required in today's hybrid cloud environments."
Mr. Matel brings 30 years of industry experience to his new position. Prior to Serverfarm, he was the Senior Vice President, Sales at vXchnge, a data-center-as-a-service partner. Before vXchnge, he was the VP of Sales – Colocation for CenturyLink, a company specializing in IT, hosting and managed services for businesses. In that role, he managed a group of colocation sales specialists whose function was to close all large and strategic deals globally.
Serverfarm offers a pioneering approach to accelerating digital transformation by turning data center and IT physical infrastructure into technology, financial and operational agility. We deliver this transformative trifecta to our customers as a service through our industry-leading integrated platform of real estate, data center and IT management solutions. As a result, our customers and their teams gain agility, reliability and efficiencies.
This week, A.J. will be attending Channel Partners Conference & Expo, the largest channel event for agents, MSPs, VARs, consultants, integrators and service providers in Las Vegas, Nevada.
For more information, visit www.serverfarmllc.com.