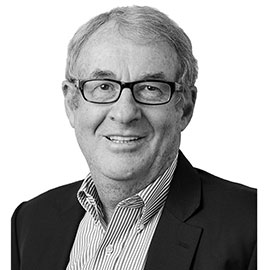 Peter brings more than 25 years of experience in engineering and design of power systems as applied to data centers, trading floors, command and control centers, and telecommunication and broadcasting facilities.
Before joining Bloom Energy, Peter Gross was Vice President and Managing Partner of HP Global Technology Consulting at Hewlett Packard. Prior to HP, Peter was founder and CEO at EYP Mission Critical Facilities, Inc., a consulting company specializing in strategic technology planning, design and operations support for large-scale data centers. EYP was acquired by Hewlett-Packard in 2007.
Peter was the co-founder of the Critical Power Coalition (CPC), a non-profit consortium of electric power companies committed to addressing operational, technological and political issues relating to on-site quality, reliability and continuity of electric power where and when it is vital.
He also served as Chief Engineer at Teledyne Technologies Inc., a leading provider of sophisticated power electronic systems and related products to a wide variety of industries, and was a partner at PRK Associates. Peter is the recipient of the 2010 Data Center Dynamics "Outstanding Contribution to the Industry" award.