Peter Gross is one of the most eminent and influential engineering minds working in data centers. Recognized for his unique contribution to the industry as an entrepreneur and engineer, he has been a leading thinker on some of the industry's most important issues in power provisioning, reliability, efficiency, and sustainability.
Peter is the Managing Partner at PMG Associates, a Consulting and Advisory firm. Peter's roles have included leading the Mission Critical Systems group at the Solid Oxide Fuel Cell manufacturer Bloom Energy and working as the Managing Partner at HP Consulting. He was the Co-Founder and CEO of data center design consultancy EYP MCF.
Q: What's your relationship to Serverfarm?
Peter Gross: I'm an advisor. Along with support work in business development, I'm also a technical resource. I provide support for new designs and system architectures, help with location selection and interface with certain customers.
Q: How is Serverfarm different?
Peter Gross: Big companies with a global presence prefer to work with a partner that has the same capabilities. When a company is looking for colocation space at scale, it examines the economics, cost of electricity, location, tax incentives, design, etc. – and Serverfarm has a similar process. The big firms like to engage the expertise of a team that understands all of this and can deliver at scale.
Serverfarm operates in a very competitive environment. There are bigger companies in this space, but Serverfarm offers a couple differentiators that are directly beneficial to the customer. Firstly, the managerial operation; Serverfarm's senior staff and support infrastructure team is lean and fully engaged.
Secondly, it is a much more flexible company than many of its bigger rivals. Because of its structure, it can react much faster. Bureaucracy plagues many big companies. Processes are much more complicated and difficult. Serverfarm is different because it can respond within hours or days to particular requirements. This makes them easier to deal with and enables them to be responsive, flexible, and very customer centric.
Q: Where does this difference come from?
Peter Gross: Serverfarm has a strong engineering core in a well-designed set up. It has a very good operating staff based around their own highly trained engineers.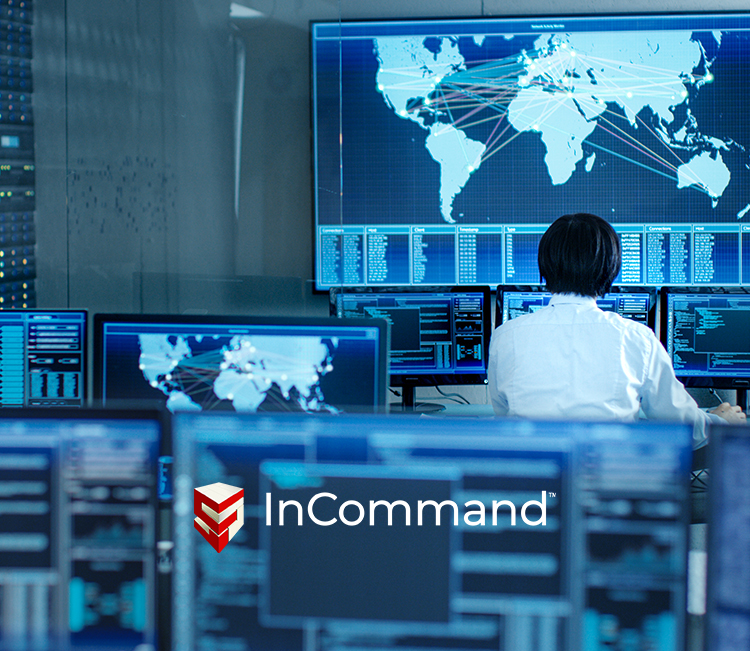 Serverfarm provides such a high level of operational expertise because the team understands the importance of reliability and availability. In the digital infrastructure space, the expectation and perception is that a data center is always available and operational, but that's not always the case. Customer expectation is that it will be reliable because the alternative is unacceptable; when events and failure incidents occur, the consequences are dire. Serverfarm has built remarkable resilience into operations at the engineering and the process levels.
In addition, the way the team went about the development of the InCommand platform to remotely manage their own data centers, their customers within the facilities and customer cloud data centers shows their approach to software development is as robust as their engineering ability. It gives them a significant competitive advantage.
Q: What's happening in the industry today?
Peter Gross: As the colocation sector continues to grow and mature, much like any maturing industry, the competition is becoming tighter, resulting in lower margins. At the same time, customers are looking for a broad set of capabilities in partnering with colocation providers. Global footprint is particularly important. And in this industry, increasingly, the ability to manage infrastructure based on sustainability, policy and strategy to deliver the lowest cost of ownership is vital.
Q: Where are the main industry priorities, challenges and opportunities?
Peter Gross: If Larry Fink, CEO of Blackrock, says "Our entire investment portfolio is going be driven by climate change and global warming," we should all listen. When Blackrock makes a statement like this, the whole industry will follow. Data centers are the most visible components of the cloud infrastructure, and sustainability is particularly important to the hyperscalers because they have such a stockpile in social media, and they are so conscious about their social responsibility. I think this prioritizes reliability, efficiency and the strength to manage infrastructure by pushing its sustainability to its limits. Green credentials are becoming increasingly critical today.
The hyperscalers have well-publicized zero-carbon commitments. Microsoft has even said it will be carbon negative by 2030 and by 2050 will remove from the environment all the carbon they have produced since its inception in 1975. Google, Apple, Facebook, Amazon and other colocation providers all have zero-carbon commitments as well. These are critical requirements for anyone in the data center supply chain.
Q: In cloud architecture terms, what will change?
Peter Gross: In terms of architecture, we are going to see rapid growth of Artificial Intelligence infrastructure. AI requires higher power densities and new cooling solutions. Companies that have the know-how and the flexibility to reconfigure their facilities for requirements such as liquid cooling will lead. Serverfarm in particular has been very good at adapting and responding at every level, and that involves supporting data centers from edge to hyperscale.
I don't envision a 10MW or 20MW liquid cooling deployment in the foreseeable future but I'm pretty certain that the majority of colocation facilities will have sections of the white space dedicated to high density. Whether it is cold plate, immersive or some form of hybrid cooling, what is certain is that the cooling technology used will look different.
Q: What will power in the data center look like?
Peter Gross: To date, sustainability efforts for data centers are essentially based on the purchase of Renewable Energy Credits (RECs), such as buying wind power in Iowa and consuming electricity in North Carolina. Purchasing renewable energy dedicated to a data center from a solar or wind farm will require massive energy storage capability. Li-Ion batteries are today's prevalent storage solution, but they are too expensive. There is a lot of work in this domain. From different types of chemical batteries such as Sodium Glass, Flow or Liquid-Metal to other technologies such as Compressed Air, Pump Hydro, High Temperature Energy Storage or Gravity Storage, the solution will enable the optimum utilization of renewable energy resources. Other interesting technologies that are aggressively pursued today are the use of hydrogen, liquid air and carbon capture and sequestration.
The goal is to find technologies that make data centers truly sustainable: Zero Carbon, Zero Water, Zero Emissions, Zero Waste.
Thank you, Peter!