As the Head of Customer Care for Serverfarm's Data Center Operations, Bob Glavan plays a crucial role in operational oversight and client satisfaction. With nearly 30 years of experience in the data center and IT space, Bob brings a wealth of expertise to the table and operates from a client-first perspective.  And as one of the top executives at Serverfarm since inception, he's been a critical component of the company's history.
Starting at the Beginning
Bob first entered the technology scene in 1982 after graduating from college. He found himself immersed in IT, communications and technical management jobs working for companies such as The Associated Press, Dow Jones and Reuters. In fact, Tim Berners-Lee is credited with inventing the world wide web in 1989, so Bob's career has quite literally evolved alongside the internet. Of course, data storage has been around longer, but it looked quite different back then.
"The first data centers I operated were nothing more than closets with racks and power outlets," Bob said. "I used to joke that I was the UPS, meaning that when power was lost any time, 24/7, I went to the office to restart all the equipment. But with the explosive growth of IT infrastructure in the 80s, the typical "server rooms" were no longer sufficient in size or operational reliability – and the era of commercial data centers was born."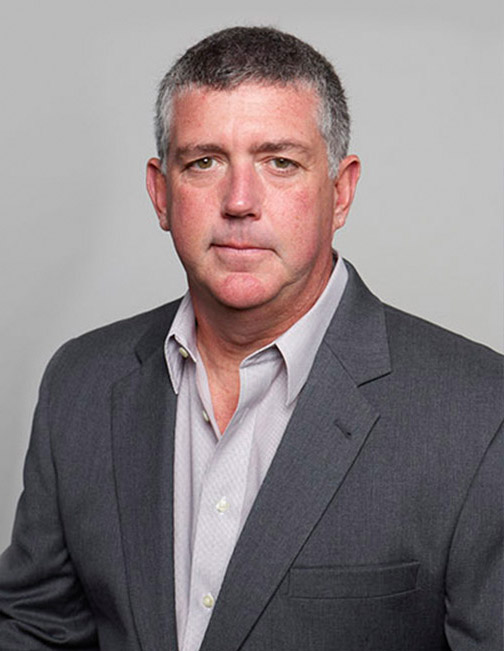 Commercial data centers were just starting to take flight as Bob joined Savvis in the mid-90s as the company's Vice President of Operations.
"Savvis went from being a relatively small network and managed services provider with three small data centers, to a large service provider with a 2-million-square-foot colocation data center portfolio," Bob explained. "My operations team grew from about 75 technical staff to over 400 IT, communications and facilities staff overnight."
After Savvis, spending decades in the business and being directly involved in a dozen acquisitions, Bob was looking for a new challenge. He wanted to start a company from the ground up that offered comprehensive solutions for IT services encompassing IT, networks and data centers.
"It was becoming very clear that customers wanted to simply run applications and focus on their core businesses and not have to procure and operate IT infrastructure, networks and data centers," he said.
In 2009, Bob met Avner Papouchado while surfing and the two struck up a connection. He said Avner's vision of building a technology company from the ground up was on target with his own ideas. 
"The idea of taking Avner's vision of running applications with IT, networks and data centers as one end-to-end service sold me from day one. The idea of building a technology company from the ground up, as opposed to fixing acquired companies, was in perfect alignment with my goals."
Avner's vision of Serverfarm officially became a reality in 2010 and Bob joined him as Head of Customer Care for Data Center Operations. 
According to Bob, no day is ever truly "typical." He moves between customer care, operations and sales – "putting my time and attention to the changing priorities each hour of each day," he says.  
"My passion is ensuring that our customers see Serverfarm as indispensable and truly view us as partners and not just another vendor. Seeing the growth of our existing clients and earning the trust of new customers is the best reward I can ask for," he explains.
Recently celebrating 10 years with Serverfarm, Bob says the people and the technology vision is what has happily kept him a part of the company. 
"Serverfarm is my second family. We all get along and support and celebrate the growth of the company as a family. The Serverfarm technology vision has been steadfast, and the commitment has been 100% since day one.
Front-Row Seat to History
This former New Jersey resident is now enjoying the Southern California lifestyle, which includes plenty of family time, surfing, off-road motorcycle riding, fishing and Baja adventures. And after nearly 30 years in the industry, Bob says he is still amazed by the transformation and considers himself fortunate to have been a part of it.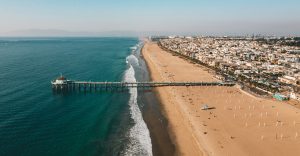 "I have had a front-row seat throughout the data center evolution, which now uses 2% of our global power and is expected to grow to 8% of our global power usage by 2030. The capital, people, complexity and processes/procedures required to run today's enterprise data centers for the hyper-scalers never cease to amaze me."