​As one of Serverfarm's newer team members, Danny Novillo, the Director of Operations at the Toronto (TOR1) facility, quickly learned that there isn't a typical day at the data center site.
As Serverfarm announced on June 4, the company added 14MW of new power capacity to the company's existing Toronto facility. Serverfarm added this additional capacity in record time to keep Toronto customers online throughout the pandemic. Within a few months on the job, Danny has piloted a complete revamp of the facility he operates, and his job description has evolved alongside the construction.
"Each day is different. Over the past few weeks, a day in my work life has consisted of assisting with the construction project, overseeing the progress and preparing all the necessary documentation to operate a data center all while putting together a strong operations team, including training and site familiarization," he said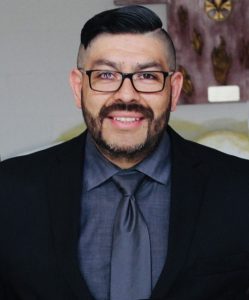 "It's exciting and challenging to operate a completely renewed data center facility, and the construction project offers many opportunities for us to further fulfill Serverfarm's vision," Danny explained.
A graduate of Control Systems Technology from Seneca College in Toronto and with a Bachelor of Electronics from Army Polytechnic School in Ecuador, Danny went on to work in the data center space as a Critical Facilities Manager in data center operations. He accepted his existing position at Serverfarm in February 2020, bringing a decade of related experience with him Danny has worked in the data center space for major logos such as IBM and Bell Canada.  
"I was attracted to Serverfarm for the culture, and the company's push to succeed in the data center market and be a key player in the business," said Danny. 
Since launching his career with Serverfarm, Danny has enjoyed a front-row seat to watching the data center industry grow and evolve. 
Danny currently manages a team of five, though that is expected to grow soon. He says his favorite part of his position, aside from the people he works with, is being included in the global critical facilities management.
Danny does have one hidden talent: he's a Brazilian Jui Jitsu aficionado and has been practicing the art for a few years now.
Learn more about the Toronto facility upgrades that Danny has been overseeing here.