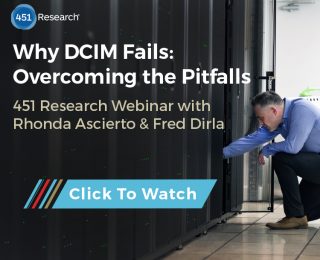 How DCIM as a Managed Service is Transforming the Data Center Market
When deployed successfully, managers say that DCIM software has revolutionized their operations. It lowers risk, it makes it easier to push utilization levels higher, and it enables effective capacity provisioning and planning, among other benefits.
For others, however, the software has not achieved the ROI they expected. This is often because DCIM is an enabling technology as much as it is a management approach. To realize DCIM's full value, project leadership, operational process and cross-domain collaboration are essential. This means that the cost – and value – of a DCIM installation goes well beyond the software license; new internal operational, business procedures and workflows are required.
This webinar explores these issues in detail and addresses the key question: "Is there any 'easy' button' for DCIM to be successful?"
The panel will be moderated by Fred Dirla, former COO of Nlyte and includes: