Things on our industry move fast and what was until relatively recently known as Supercomputing is now referred to as High Performance Computing (HPC).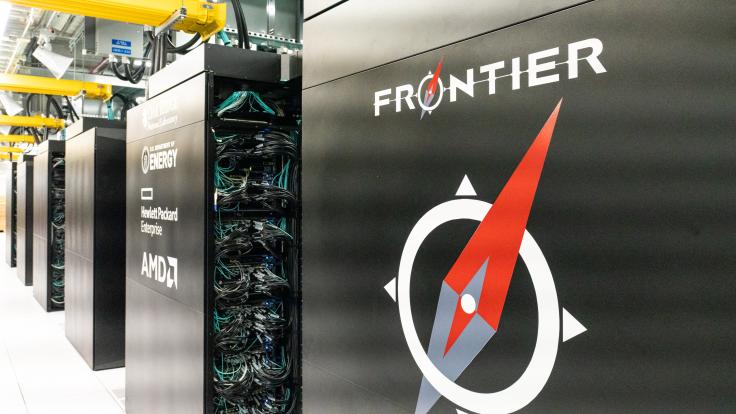 Frontier Supercomputer – Image courtesy of Oak Ridge National Laboratory
And now at the top end the latest Supercomputing Top500 List says we've reached Exascale computing.
Congrats to the Oak Ridge National Laboratory in the US for its Frontier Supercomputer making No.1 in the list. All the numbers associated with the Frontier machine are impressive. These include the 8.7m processor cores and 1.6 petaflops/s of performance.

For a data center operator such as Serverfarm, perhaps most impressive is delivering this level of operation with 21MW of power.
Not long ago it was thought that even to approach Exascale computing – which means reaching calculation speeds of 1,000,000,000,000,000,000 per second – would require a data center to be directly hooked up to a 40MW or 50MW power station.
The Frontier machine has a power efficiency rating of 52.23 gigaflops/watt.
This is a testament to the electrical and mechanical engineering advances of our industry which continually delivers more output for less energy input.
Frontier will be operated by the US Department of Energy. Reaching Exascale computing and putting it to use solving energy challenges is worth celebrating.
For Serverfarm, the challenge is to constantly seek ways to improve our customer's energy performance.
Across our entire data center fleet, we do this by making sure the power drawn for their High-Performance Computing and standard workloads is working at its hardest and most efficient.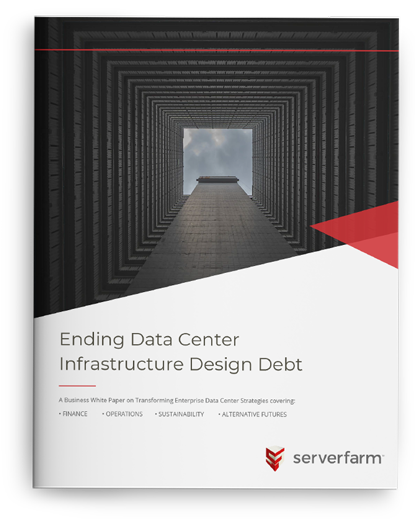 Read the Serverfarm White Paper: Ending Data Center Infrastructure Design Debt
A business white paper on transforming enterprise data center strategies covering finance, operations, and sustainability.