Our CMO and VP of Sales – EMEA, Arun Shenoy, spoke at Data Centre World in London on March 9th alongside Louise Bunting from Carbon Net Neutral Technology. Their focus was on "Full Stack Collaboration for Decarbonizing Digital Infrastructure: An Applications to Data Centers Perspective," aimed at CIOs, CTOs, CSOs, and other data center leaders. Learn more about the topics covered during the panel below. 
Full Stack Collaboration is Needed to Tackle Digital Sustainability
To address a topic as large as carbon emissions and digital sustainability requires looking externally and looking internally
Looking externally means answering the following questions:
How good is the data center industry doing at explaining what it does?
How is decarbonization accelerated through the use of digital technology?
To ensure we have a good answer to question 2 requires answering an internal industry third question:
How do we start to bring together the silos that have evolved between IT and data centers over the last 20-30 years?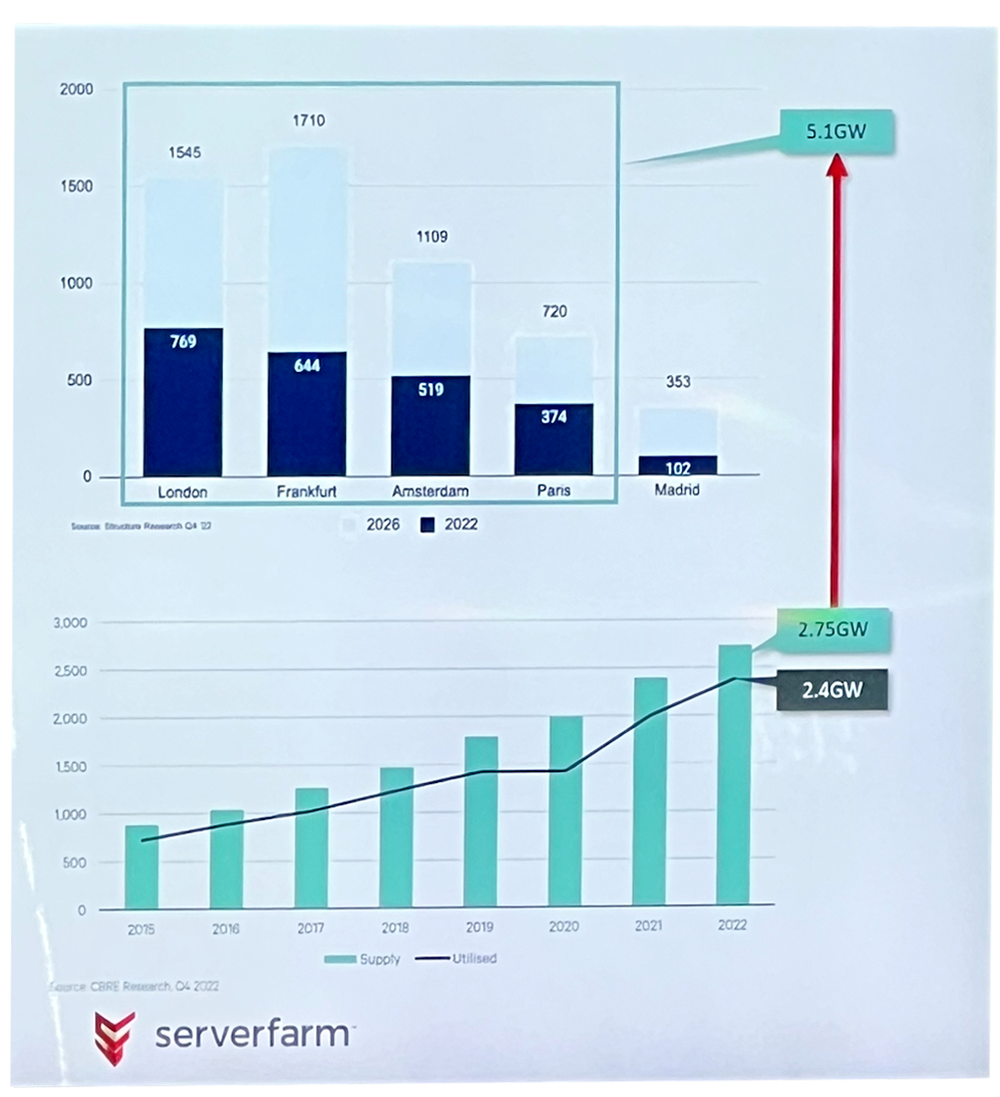 Some Contexts on Power
It is useful to get some context on how much power are we talking about. In the FLAP (Frankfurt, London, Amsterdam, and Paris] markets – there is around 2.7GW of built electricity capacity in data centers. That's a big number. Of that around 2.4GW is utilized. Both numbers are expected to rise significantly, and quickly.
From a carbon footprint perspective, the data center industry must work closely with IT to minimize the impact of this growth trend.
Breaking Down Silos Between IT and DC
When it comes to operational carbon output of the facility, reducing emissions will be achieved through collaboration and breaking down silos to solve problems.
This means finding common ground across of one largely tech business, which is IT, and one largely real estate business, which are the data centers.
Both disciplines understand that only through higher utilization of flexible assets can digital infrastructure ever hope to be sustainable.
But how to get there, how do we close the circle in terms of serving the needs of IT and the needs of data centers?
It is a highly complex challenge.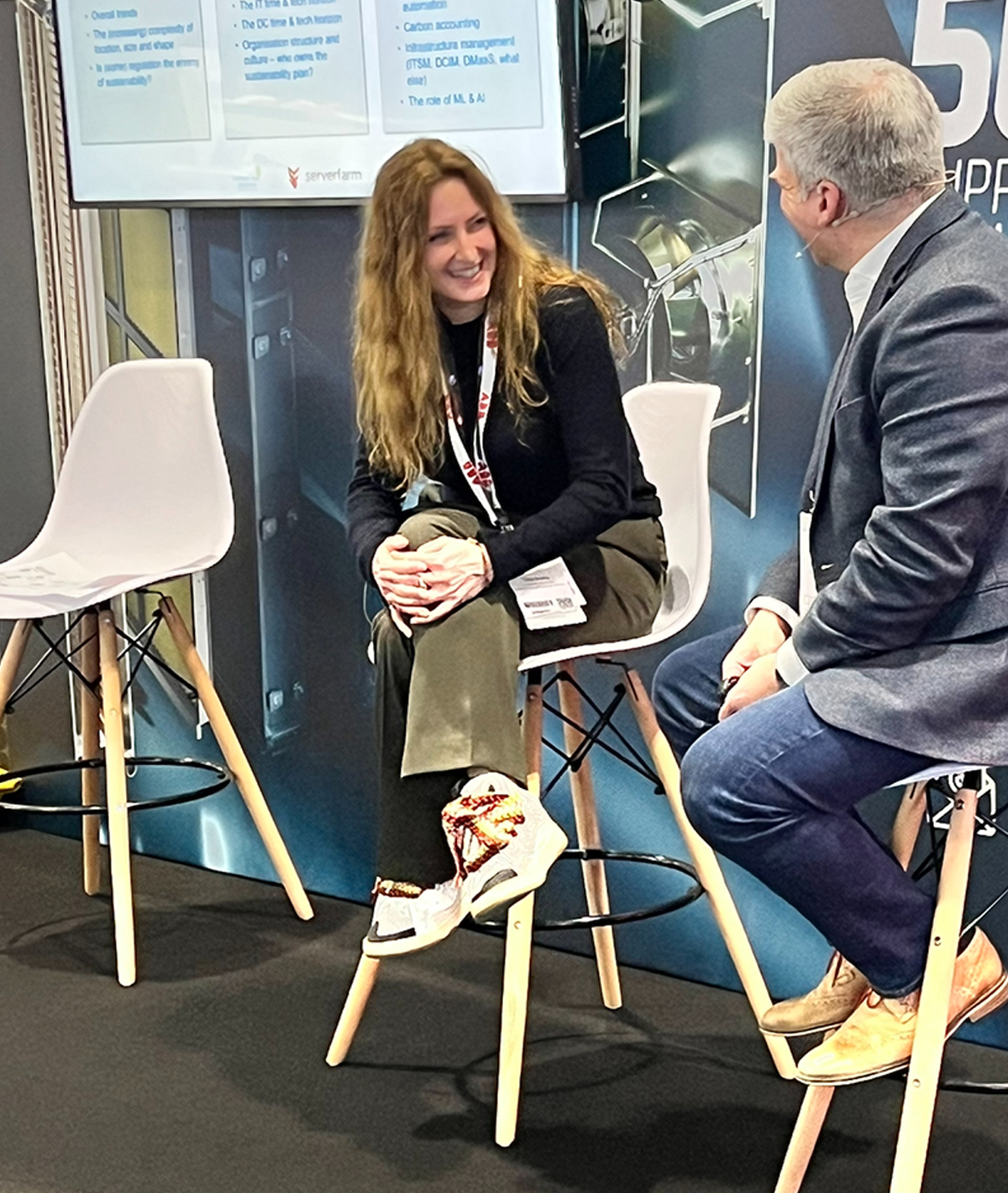 For an IT perspective, Louise Bunting is a CIO and Sustainability leader with experience in the construction and financial service industries. Louise has worked for Yondr, KPMG and a broad range of global banks and exchanges. Having led IT teams for many years and establishing a Sustainability function in her CIO role at Yondr, she is now a specialist in automated carbon monitoring solutions.
She says: "The only example I've seen of a heavily utilized data center is when we did a data center exit for a large bank when we consolidated four data centers into two."
The instruction from the MD was 'we're not going to extend capacity in the target data centers, but we are going to shrink four into two.'
This forced behavior in estate management on the data center side to become very economic with how space was used and catalyzed IT infrastructure modernization.
"At the original sites, there were more than 35,000 pieces of IT kit. 20,000 of those were servers. We ended up moving all the applications, while running concurrently, without needing any additional space – in fact we had excess space in the new environment. We did this by clearing out inventory, disposing of trader voice platforms and redundant telco kit, getting rid of idle servers and through new storage arrays."
In a major change project, it is possible to find sustainability savings. However, achieving optimization and flexibility is not always straightforward.
It requires a lot more interactivity between the data center teams and the IT teams in areas such as how to plan effective use of space. This can be in reservation processes, power utilization and how to use already deployed kit.
Fundamentally, it requires a change in thinking about time horizons.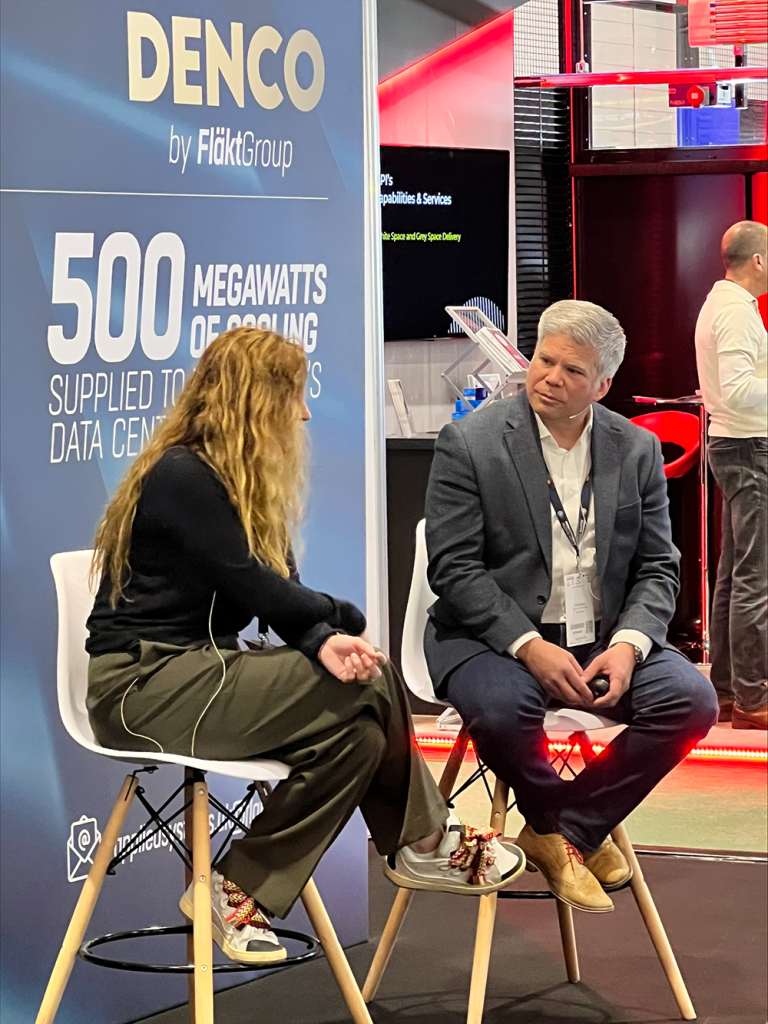 New Thinking About Time
The time horizons of an IT organization and a real estate organization are significantly different.
IT thinks in weeks and months, with a long-term strategy that stretches to five years. A data center real estate perspective is thinking in immediacy of one-, three- and five-year timelines and a capital asset strategy that stretches from ten to twenty-five years.
How to bring those two things together with the necessary flexibility is very important, but also difficult. From an M+E perspective it will require thinking in design and operations to bring operations to much lower levels of granularity.
Such operations will be much more modular and operate in short time horizons. (But that is a topic for another article.)
To summarize, addressing full stack sustainability and carbon emission reductions starts with:
Break out of the IT / DC silos – find ways to collaborate to consolidate
Condense time horizons – IT sees hours and days to spin servers up and down – DC sees months and years to provision power and space for workload peaks
Use data to do more with less infrastructure
Power, space, and temperature data informs IT and DC on utilization across server and facility
Tech (IT) and Real Estate (DC) need to be transparent with each other
Sustainability conversations start with data (power), data (carbon) and more data…
This is the start of the conversation – not the end.
Arun and Louise were speaking at Data Centre World London.