Enterprise Viewpoint releases their 2022 list of the Top 20 Data Solution Providers.
We are thrilled to announce that Serverfarm has been listed as one of Enterprise Viewpoint's Top 20 data solution providers for 2022! This recognition is a true testament to the hard work and dedication of our team, as well as the trust and confidence of our valued customers.
At Serverfarm, we are committed to providing top-quality data solutions that help businesses succeed. Our InCommand Services provide full insight into data centers, allowing our clients to make informed decisions and optimize their operations. We also offer custom colocation buildouts, giving our clients the flexibility to design and implement a data center solution that meets their specific needs.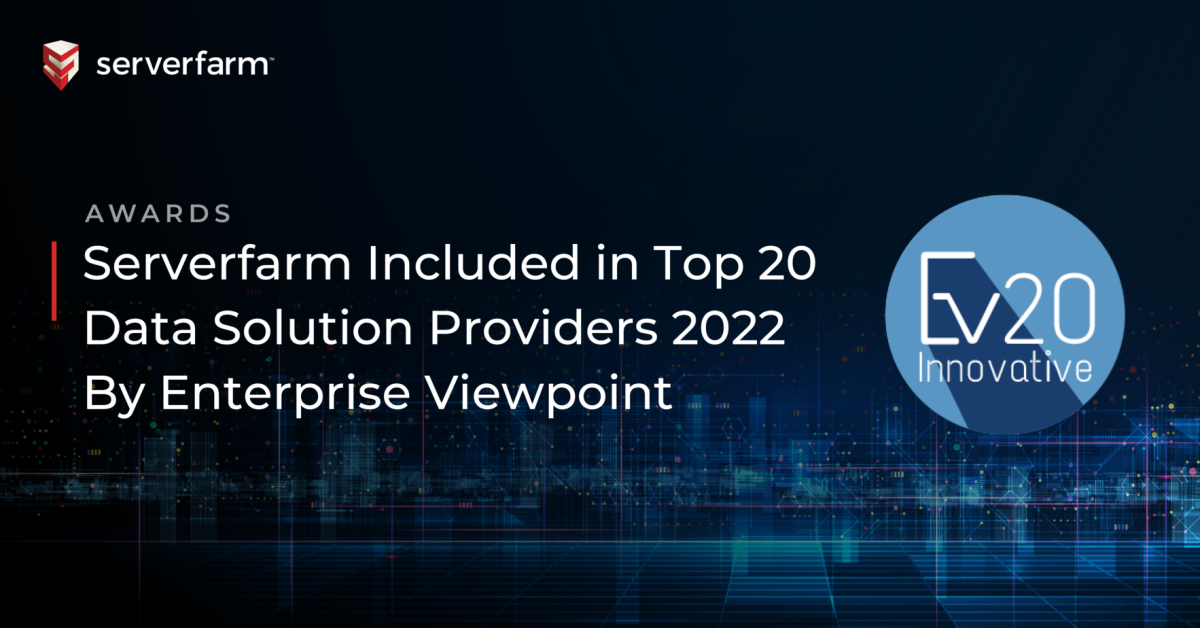 We are proud to be recognized as one of the top 20 data solution providers, and we are excited to see what the future holds for Serverfarm. Thank you to Enterprise Viewpoint for this recognition, and we look forward to continuing to serve our customers and help them achieve their goals through the power of data.