InCommand DMaaS
Best Cloud Platform Innovation of the Year
We are excited to announce that Serverfarm's InCommand data center management software (DMaaS) has recently won the SDC Award for Best Cloud Platform of the Year. This SDC Award recognizes it as the top solution for providing a unique and distinguishing cloud-based platform that has a tangible impact on the data center market.
InCommand is a state-of-the-art data center management solution that simplifies the management and maintenance of data centers. It is delivered through the cloud and can manage all physical aspects of any type of data center. That includes those owned by enterprises, in a commercial colocation, or cloud environments. The platform has been credited with saving $30 million in CapEx and extending the life of existing data centers by several years.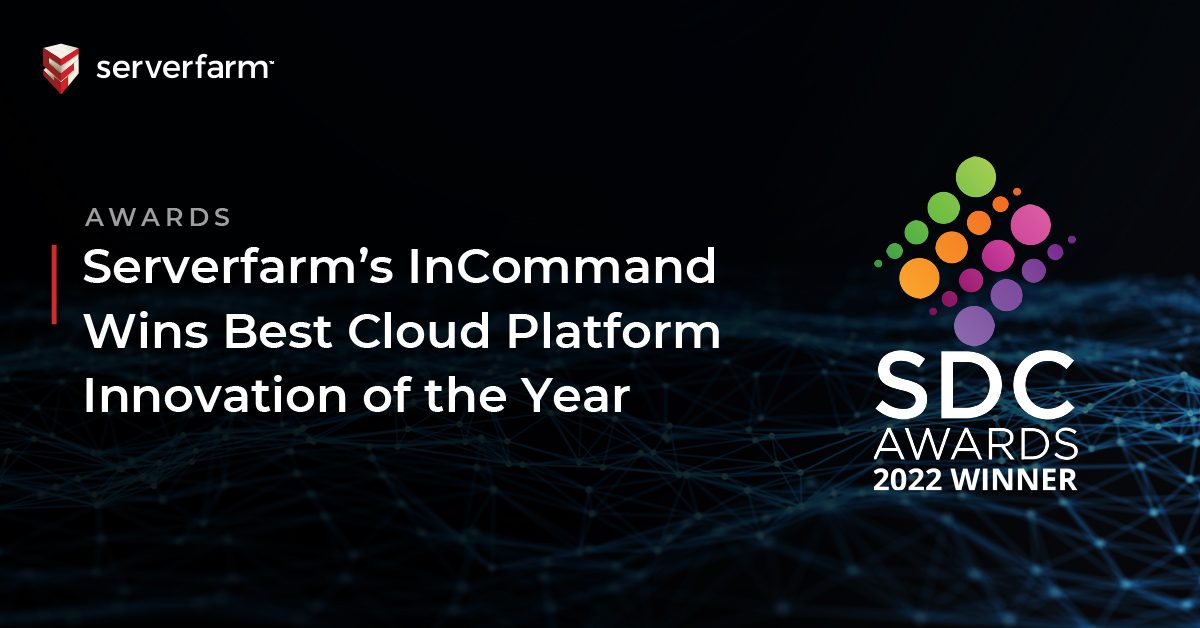 InCommand not only saves money through energy efficiency, but also has a positive impact on the environment. By reducing energy consumption, it reduces the carbon footprint of data centers making it a valuable tool for companies looking to meet their sustainability goals. Additionally, it increases the utilization of existing physical infrastructure, improves the use of physical space, and optimizes power and cooling infrastructure operation.
Serverfarm's InCommand data center management software is a comprehensive solution that enables data centers to operate at maximum efficiency, saves money and reduces environmental impact. The SDC award for best cloud platform innovation of the year is a testament to its unique and distinguishing features and its tangible impact on the market. InCommand is a must-have tool for managing and maintaining data centers in today's digital world.
Visit https://sdcawards.com/winners/2022 to view a full list of winners, read our submission, and see photos from the awards ceremony.
To learn more about InCommand, click here.