In the era of Artificial Intelligence (AI) and Machine Learning (ML) driven digital transformation the question of people and human capital management can easily be overlooked.
Alongside the latest technology and fully optimized processes, Serverfarm believes Data Center Operations Transformation for maximum utilization and efficiency is also a product of how staff are skilled, fulfilled and rewarded.
With more enterprises evaluating the capabilities and trustworthiness of third-party providers such as Serverfarm to manage their data center assets one key question is: In the data center of the future, what does the workforce look like?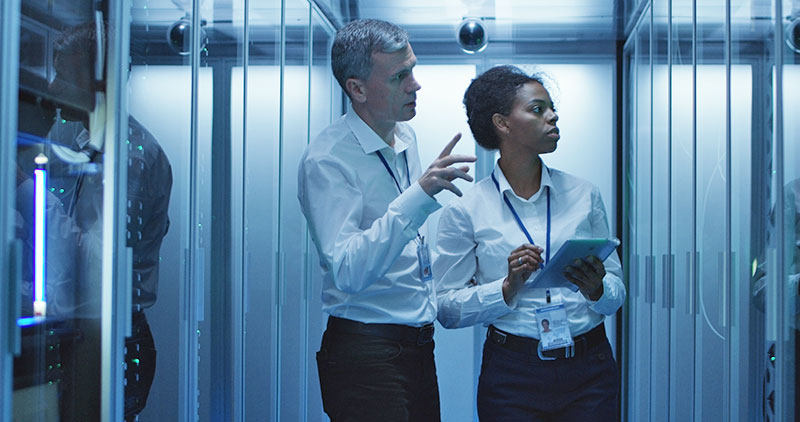 Serverfarm believes data center workforces will no longer be siloed into separate tasks with no overlap. Instead they will be integrated and operate across disciplines.
This is important because it addresses the ongoing and widespread data center issue of low utilization and low productivity.
Enterprises looking to move assets into third-party facilities don't look for parity, instead they correctly expect improved performance, higher utilization and lower costs.  Serverfarm's experience of evaluating enterprise facility operations and smart hands resources has found many examples where expensive and vital resources are utilized at a maximum of 65% – not the 80%+ which can be achieved.
When dealing with staff resources there are simple changes which can drive big wins. These include cross training of mechanical, electrical and IT teams to perform tasks across the disciplines.
So, for example, properly trained night shift staff can do simple remote hands under guidance of someone from a NOC.  This immediately raises productivity and utilization.  Within Serverfarm environments when operatives are doing their rounds they are equipped with a headset and a tablet recording meaningful readings which immediately adds value to every task as everything is communicated directly to the InCommand system in real time.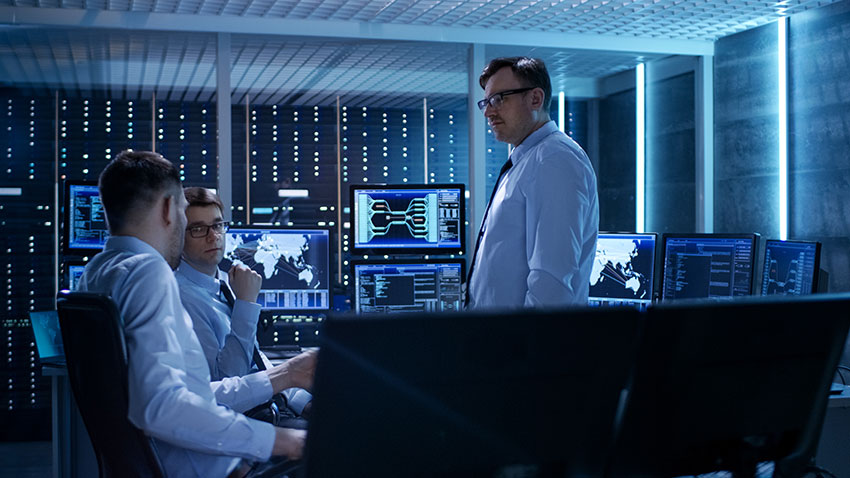 When an issue such as an alarm or maintenance requirement is identified that needs action, the operative immediately raises a ticket by recording the required corrective maintenance at the moment they see it. This goes directly into an algorithm within InCommand which, if it is a recurring issue, will create an alert such as: 'this is a recurring problem and was spotted previously on xx xx xx date.'  The system then generates an instruction to bring forward the preventative maintenance intervention.  As the team makes the observations the system identifies the optimum time for the corrective or preventative maintenance based on the number of previous touches and alarms recorded.
So that means time is saved, risk is reduced, and outages are avoided.
Enterprise Data Center 'smart hands' – How 'I did as instructed' can lead to disaster
A typical example of providing smart hands inside a data center can be found within one enterprise which managed some smart hands requests on email and sometimes by phone.
An unsatisfactory outcome of a highly fragmented and inefficient process was only surpassed by increased risk to which the business was exposed.
In a typical use case within its data center a smart hands operative was instructed to attend to a particular cabinet, with instructions to 'reboot the first server.' The operative set off to carry out the instruction as they believe they were directed. The locations being clearly identified the operative reboots the first server of a particular rack in a particular row, in a specified hall. However, the operative believes the first server in the rack location to be sitting at the bottom of the rack and not the top. It is easy to image the consequences.
The lesson here is that instructions which are open to interpretation lead to misunderstandings and unexpected outcomes. Misunderstanding leads to mistakes. Mistakes means there then follows an investigation.
Serverfarm believes that skills and reskilling are key to data center efficiency, job satisfaction and increased professionalism.
Many facilities operate with on premise night time security staff with mechanical, electrical and IT support on call. Serverfarm has FM/IT staff on every shift with remote support from a central NOC.
Instead of having one or two people on site and others on call, Serverfarm has at least one skilled person providing normal M+E rounds and IT remote hands requests 24/7.  By cross training people and upskilling in security, simple IT and ME tasks with real time support from the NOC, remote hands can be carried out effectively.  This not only increases individual job satisfaction as people grow in capabilities, but it elevates staff utilization from 50% up to 80-90%.  The image of the security guard struggling to stay awake during the tedium of the night, entertaining themselves online, is gone.  Now this person is fully occupied, growing in their career, and revenue opportunities. In the digital era people moving from low to better skilled tasks show deeper engagement and better job satisfaction. This also lowers staff churn meaning that in Serverfarm facilities the optimum number of properly qualified people mean there is no loss of control and much reduced security risk.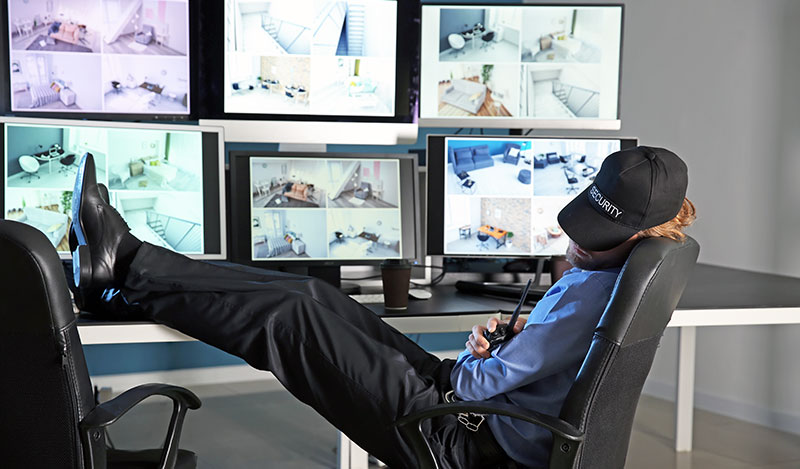 Everyone is familiar with the saying that in the data center you can't manage what you don't measure.  Serverfarm management is a combination of machine learning, constant monitoring and human oversight.  The human element is provided by on premise professionals and highly skilled engineers available at all times.  It is how Data Center Operations Transformation is delivered.