The Business Situation
In March 2018, Serverfarm acquired a 120,000 square foot, 10.5MW data center located in Feltham, London through sale and partial leaseback. A major global telco was the facility's sole occupant, and its objectives were to remove the company from substantial capital requirements needed to maintain the data center's effective performance, as well as to "right size" its IT capacity to fit its business requirements.
Solution
Serverfarm demonstrated its exceptional capabilities in acquiring the asset, executing a complex capital investment program (while the data center remained "live" to the telco's customer base) and instituting a new operations management model – covering facility, critical infrastructure and IT change management – that will significantly reduce TCO. Serverfarm also consolidated the telco's footprint and installed a new customer base within the facility – all with zero performance interruptions or downtime.

Serverfarm stepped in to create a multi-tenant data center while facilitating a flexible, agile infrastructure environment for its customers. The company created a truly agile infrastructure environment to accommodate different densities and match customer workload needs – from low density, 1-4kW per rack to HPC high density environments (up to 20kW per rack). Through innovative containment, optimization and deployment of high efficiency chillers and the InCommand cloud-based, real-time monitoring of data center operations, Serverfarm halved the design PUE, enabling the incumbent managed service provider to offer data center space with a design PUE of 1.2.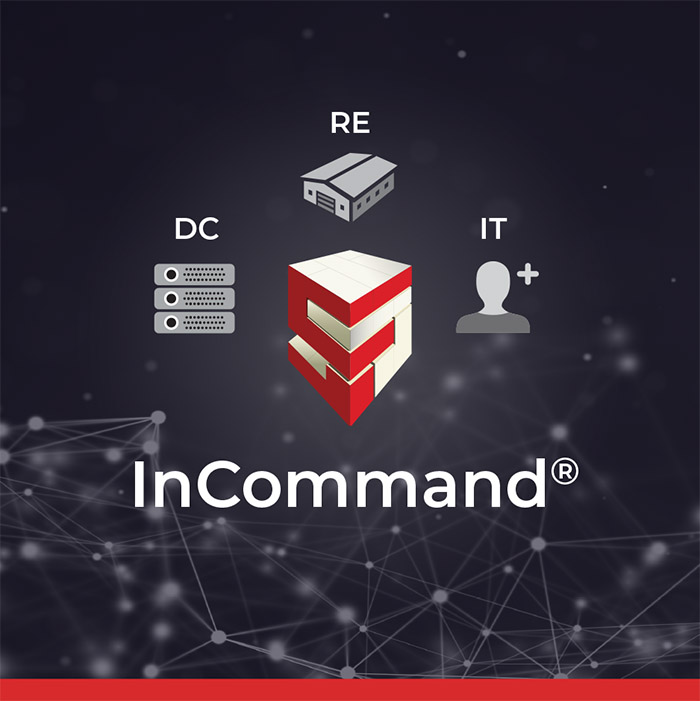 Serverfarm's InCommand is an integrated service platform that brings together people and processes into a portal-based solution for maximum data center operational efficiency. InCommand offers:
Infrastructure monitoring, reporting and analytics

CMMS, change management, ticketing and work-order

Remote Hands and NOC services
Serverfarm created a Tier3+ environment in terms of uptime and efficiency through cost-effective modernization of existing electrical gear, new switches and UPS equipment. This transformation created N+1 electrical infrastructure with A+B feeds combined with new super-efficient chillers and new CRAC units, ultimately developing an N+1 mechanical environment.
Results
Within the first 5.5 months after acquisition, Serverfarm completed the handover and infrastructure refresh to release 3.6MW to a new customer. The telco and two customers went live with Serverfarm's InCommand solution. Specifically, Serverfarm completed the following initiatives within the first five months of the LON1 transformation and saw the following results:

Undertaken significant capital investment (in excess of $9 million) in electrical and mechanical infrastructure:
Installed and commissioned new UPSs, revised the electrical topology, refurbished generators, installed new chillers and cooling plants, and power and energy management systems. (Full Systems IST took place in September, meaning that Serverfarm completed all of this in under 6 months, in a multi-MW data center facility.)

The telco adopted Serverfarm's InCommand platform and Serverfarm helped the client with live IT systems migrations and consolidation into two data halls.

All of this was done within a live environment and with precise coordination and approval from the telco.
Implemented the Serverfarm operations model and incorporated onsite personnel, to include:
Management oversight by Serverfarm. Access to Serverfarm's US-based global NOC.

Operational team from a major real estate firm, which adopted InCommand, ensuring strong alignment with processes and people from both Serverfarm and the telco.

The transition to the real estate firm took place in under 30 days with no operational issues.

The real estate firm started integrating its platform with InCommand at the site as part of a wider adoption of InCommand across the firm's installed base.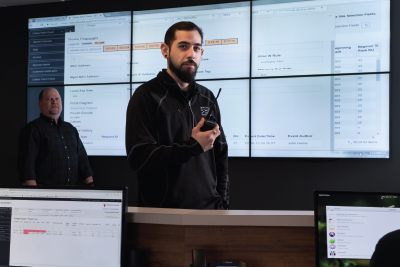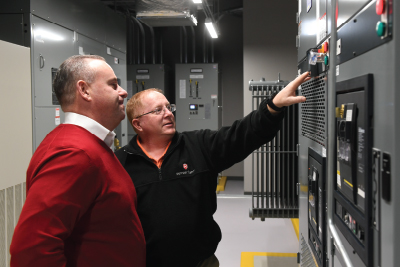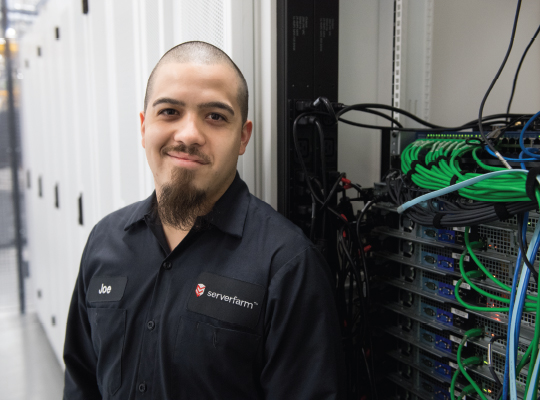 Secured and began installing a new 3.5-MW tenant in the telco's former capacity:
The new tenant adopted InCommand and installed its first 50 racks.

The new tenant contracted Serverfarm for asset, change and capacity management, including Remote Hands.
Overall, LON1 clients have experienced significant OPEX savings, enhanced offerings in terms of flexibility of environment and the ability to easily add additional capacity in response to workload and customer demand.
About LON1 & Serverfarm:
LON1 is Serverfarm's first European property, adding another 120,000 square feet to the company's existing data center portfolio of more than 1 million square feet. The data center provides Serverfarm customers with a strategically important entry into a vital data center market. Close to Heathrow airport, the London data center is strategically located with direct connections to Slough and London's Docklands. It adds to Serverfarm's growing global data center portfolio, which also includes North American facilities in Moses Lake, WA; Santa Clara, CA; Atlanta, GA; Chicago, IL; Charlotte, NC; Oak Brook, IL; and Toronto, ON.
Serverfarm is a unique IT and data center developer and operator with a pioneering approach to accelerating digital transformation for service providers and enterprises. With InCommand Services, our integrated platform of real estate, data center and IT management solutions, we maximize our customers' infrastructure efficiencies, providing them with end-to-end visibility and control over their IT and data center environments. As a result, our customers and their teams gain agility, reliability and efficiencies, allowing them to focus on innovation.
** The case study above is a winner!**
SDC Award Winner for Hosting/Colocation of the Year 2019
SDC Award Winner for Digital Transformation Project of the Year 2019
DCD Award Data Center Modernization Project of the Year 2019