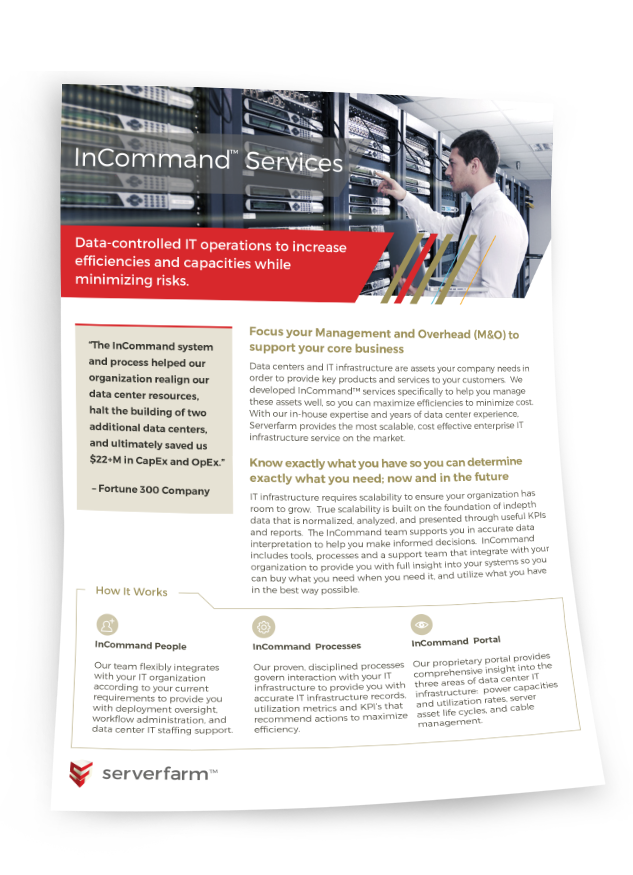 Enable Innovation at Scale While Saving Millions
Serverfarm's InCommand DMaaS solution combines three key areas — trained experts, proven processes, and a highly intelligent portal — to give enterprises greater control of their IT and facilities infrastructure. This 3-legged stool approach offers a complete DMaaS solution that goes beyond standard DCIM solutions.
Learn how you can gain control of your data center by using InCommand to capture, model and maintain your physical layer assets so you can focus on innovation and growing your organization's virtual world. InCommand gives you control over your IT infrastructure and provides powerful insights to drive capacity planning, change management, life cycle management and efficiency in day-to-day operations.
Download our InCommand overview to learn more.