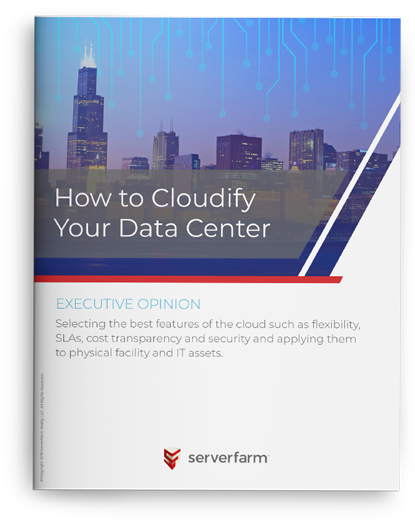 How to Cloudify Your Data Center
The best of the cloud, applied to physical facility and IT assets
What Does It Mean To Cloudify?
How can enterprises create a data center and IT environment that provides the same economies and service levels achieved by the web giants? It requires a holistic approach and, often, a fundamental rethinking of how the data center and IT function is viewed within business.

We'd like to suggest a cloudify approach. To us, cloudifying means selecting the best features of the cloud – such as flexibility, SLAs, cost transparency and security – and applying them to physical facility and IT assets. Today, hybrid cloud is becoming multi-cloud, and multi-cloud-driven data center strategies are increasingly common across on-premise, commercial DC cloud on ramps, hybrid, private and public cloud platforms.

Download our free white paper to learn how to bring all data center and IT assets together and drive your business forward through cloudifying.