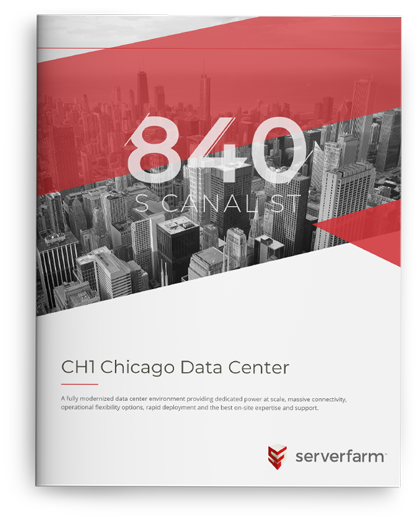 Chicago Data Center White Paper
The data center at the heart of the Chicago metro
Meet CH1, A Modern, Unmatched Chicago Facility
Serverfarm's CH1 data center provides sustainable power for cloud-scale operators, reliable connectivity for national service providers, and low latency connections for major finance houses. With vast amounts of fiber running past the front door, CH1 offers a wide choice of connectivity options from Chicago's large and diverse carrier community. By being close to Chicago's commercial and financial centers, our 840 S Canal Street data center provides local, national and international businesses with significant fiber connectivity and proximity benefits such as lower latency and redundancy.
Whatever is on your data center wish list – it can be met within Serverfarm's CH1 840 South Canal Street Chicago facility.
Download our free white paper to learn more.
Other Content You May Be Interested In