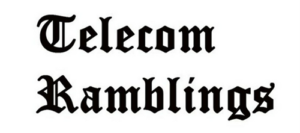 The data center space is a very dynamic place to invest these days, with space being sold as quickly as it can be developed, whether it is at the core or the edge.  In Europe, the ecosystem is even more complex than usual right now due to the events in Ukraine and its effects on the energy sector.  But it is against that backdrop that Serverfarm is looking to expand its footprint in the region.  With us today to talk about Serverfarm's viewpoint on the European marketplace and the company's plans for expansion is Jochem Steman, VP of Colocation Europe.

Originally published on Telecom Ramblings by Rob Powell.
TR: What is your background and how did you get involved at Serverfarm?
JS: I had started out in technology and networking, and before Serverfarm I was the CEO of Datacenter.com.  As a founder of the company, I helped to build it from scratch, and it became active in Europe, Singapore, and Dallas. After that project, I almost decided to leave the data center industry because I was missing innovation. It seemed like everyone was just doing the same things. But after talking with the folks at Serverfarm about their plans, their DMaaS (Data Center Management as a Service) solution, and accelerated growth in Europe, I decided to join them last July.
TR: Where does Serverfarm fit into the data center marketplace, and what opportunity did you see there?
JS: I see us as a boutique data center services provider focused on colocation as opposed to the broader spectrum of infrastructure. The majority of the market is focused on acquiring pieces of land and power to grow. But what I like about what Serverfarm is doing is its repurposing and modernization of buildings, the re-use of existing infrastructure to fulfill the requirements of certain customers, combined with DMaaS to give customers control over their infrastructure.  In my opinion, DMaaS is the missing link between the IT world and the data center world, and it's a critical gap that we are fulfilling for enterprises.            
TR: What markets are attractive to Serverfarm when it comes to future expansion?
JS: We are in 12 markets right now. Serverfarm is quite strong in North America, and it's logical for us to expand deeper into Europe.  Europe was always focused around the FLAP markets of Frankfurt, London, Amsterdam, and Paris.  But what we are seeing now is that due to legislation, power shortages, and data growth, our customers are demanding spaces in other markets. We are seeing more activity to the eastern side of the continent,  such as Berlin and Poland, and to the south such as Spain, Portugal, and Italy.  These have not historically been the primary data center regions for Europe, but that's changing right now. The Middle East is also underdeveloped at this moment despite a lot of demand from hyperscalers as well as the many technology companies based there.
TR: What regulatory aspects are driving that demand?
JS: What you saw before was hyperscale-like customers building quite large, and now they are moving      closer to their edge. Their edge definition is a little bit different from the majority, and so that means they are now bringing huge data centers to additional regions within Europe.  One part of this is that they are getting pushed by data laws because data is not always allowed to cross borders. We are one big Europe, but at the same time, we are all still small countries, each pushing providers to expand to underserved regions.
TR: How did your DMaaS offering evolve and where does it fit into your business?
JS: Companies are bringing everything to the virtual world, but at the end of the day, there is something physical that needs to be managed.  And first of all, Serverfarm ourselves need to manage our own data centers. We have to deal with the processes, service requests, etc.  So the main thing our DMaaS does is to automate that whole process for both ourselves and our customers. When you are born in the cloud, you are used to, " If I click, it will be deployed." At a certain moment in time, it may not be right for a commercial entity to stay in the cloud, and they may need to move out to their own environment.  But they like this part of the way the cloud works.  So we fill in that gap by automating the process so that someone, whether it's us or another service provider, will do the job.  It's really the middle layer — the interaction between the real physical infrastructure and the virtual world.  It is composed of the same components, just enhanced through better integration into the business processes of the customer. Sometimes I call it an information broker, sitting in the middle of the stack and communicating with all the pieces to fulfill the customer's requests.
TR: In what ways is the DMaaS service still evolving?
JS: It's always evolving based on customer demand, but our company and others rely on it as an everyday tool.  As these kinds of tools are quite critical, we aren't out there launching new features every week.  Innovation takes time, especially when it comes to tools that sit in the middle of your core infrastructure.  But this innovation is part of what kept me in this marketplace, as too often folks get stuck – fixed to a good old way of working.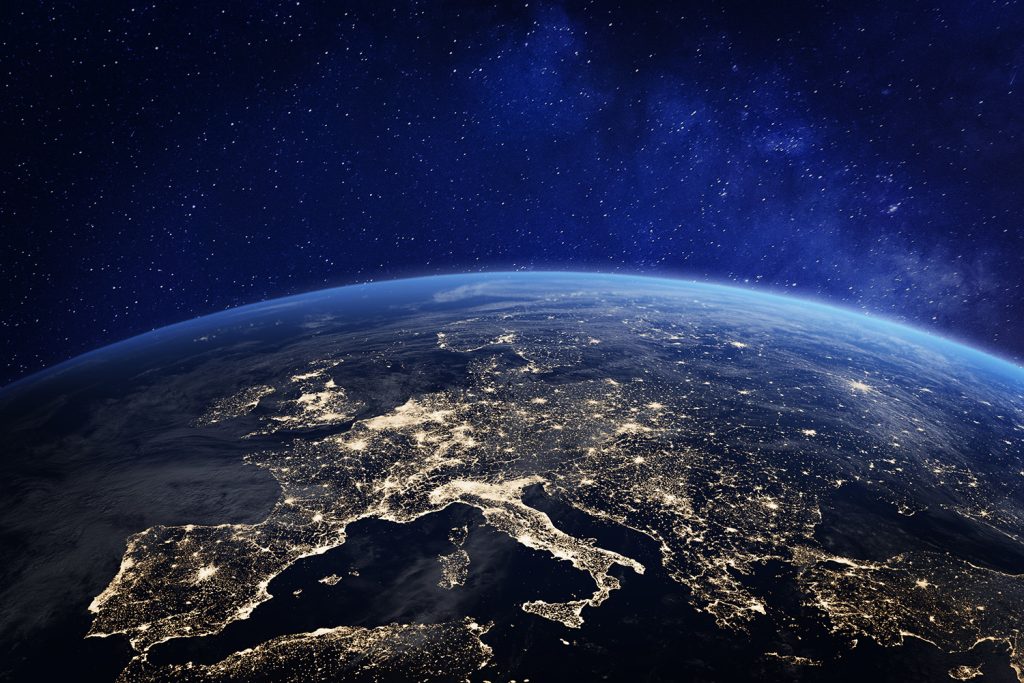 TR: Into what projects is Serverfarm putting its resources in Europe?
JS: Primarily into expansions and upgrades of our infrastructure. In our current markets, London and Amsterdam will be upgraded, and when needed, we will launch multiple new locations. By then, we will have completed a lot of development work in second-tier and third-tier markets, and over15 cities are on our list.
TR: How do you view M&A as a means to expansion into those new markets?
JS: It is on the radar for sure, but it needs to fit. It is not our goal to grow via M&A. But if we need accelerated expansion into a specific region, then yes, we will go in that direction. But there are still regions in Europe where there is nothing but a single data center provider, which means there are completely different sets of rules to enter. Our main focus now is on the primary and secondary markets. You cannot deploy all of the regions at the same time; it is all about making the right decisions.
TR: In what ways have power shortages shifted the European data center landscape?
JS: Power delivery issues have to do with the grid. The grid hasn't grown as fast as we are consuming power, and I don't mean just data centers, but also electric cars and other sources of demand. They are seven years behind, plus or minus. What we see now with the war in Ukraine is that our power prices are going through the roof to eight or nine times the price. Companies whose contracts are not secured against these kinds of power spikes are going bankrupt. 
TR: How is Serverfarm weathering the storm? How does a colocation provider secure themselves against something like this? 
JS: Our contracts are mainly based on pass-through.  We always try to purchase at the right moment so that our customers benefit from our purchasing model, and we are below market rate.  It all depends on your contract. If you don't base it on pass-through, you can buy power or reserve a certain amount of usage against a fixed price. If you bought it at the right time, you are usually okay. But at the same time, our energy suppliers have little rules in their contract, that under certain circumstances, lets them push to market value.  I think that the colocation providers who are doing retail often have a model where power and usage are combined at a fixed price.  That worked before, but now they are bleeding. And it's not only for the data centers; it is for all high-energy consumer businesses.
TR: What trends other than power are you seeing right now in the European colocation market?
JS: Everyone has learned to work from home, and so digital transformation is going faster. Connectivity and centralized storage are important, and that drives our business. In good times, we grow because people communicate. In bad times, we grow because people communicate. So for us, business is stable, and growth is fast.  But due to COVID, we are seeing that other regions are requesting the same kind of services that we are used to in traditional markets, which is driving demand for data centers in those regions. 
Another trend is the demand for sustainability — green isn't good enough anymore.  Market dynamics have changed a little bit.  At the same time, as we need to grow larger and consume high volumes of power, communities are demanding that we be  smarter with our waste heat.  So we are still a data center provider, but we've also become a heat supplier to city grids.  And at this moment, with gas prices so high, they like to have the waste heat from the data centers because it is free.  There are cities in Europe that we are investigating for whom if you don't bring a complete plan that includes how to reuse waste heat, you don't get a permit.
TR: Thank you for talking with Telecom Ramblings!
Jochem Steman
As Serverfarm's VP of Colocation Europe, Steman brings over 23 years of IT industry experience to the Serverfarm team. His strong understanding of the technologies causing digital disruption and how to apply them has driven business growth across several mission-critical infrastructure organizations. Prior to joining Serverfarm, Steman was the CEO of Datacenter.com, a startup with facilities in Amsterdam, Singapore and Dallas, where he successfully built the company from the ground up. At Brocade, he was responsible for IP networking solutions for international cloud service providers and high-tech accounts.