What does a successful data center infrastructure environment look like for a Communications Service Provider?
This is a multi-layered question.
Across the telco sector, whether in tier 1 and tier 2 carriers or metro service providers, senior executives are addressing big questions when it comes to physical infrastructure in the context of their owned, leased and managed data centers.
Few, if any, telcos want to spend millions of dollars on data centers for single enterprise use which they then own, run and operate.
Companies are examining whether they want to get out of data center ownership. They are looking at the data center business right down to an examination of where they have presence in the third-party data center environments.
They are asking whether those physical assets are being run effectively from both an investment and operations perspective.
This points to continuing issues with the data center physical side. Companies ask: Do I really want to own all these boxes?
And for companies that continue to own and operate data center infrastructure, the questions include:
How do I know my operations are as efficient as they can be?
How do I go about managing these environments?
How do I even know which assets I own and where they are?
Serverfarm's approach is to say: 'Get out of the physical.'
Application over infrastructure
Enterprises are starting to accept that competitive advantage lies not in owning and managing boxes but in delivering applications and knowing they will be able to meet the business demand for the next workload.
When it comes to physical asset management and operations, telcos are asking: Does it really do me any good or give me competitive advantage? And, can I look to outsource the management and operations of my physical environments?
The evolution of cloud services has driven this debate, in part. Cloud companies evolved and found success because of speed and agility which addressed how enterprises such as telcos deploy new applications and workloads, whether production or test and dev, quickly and efficiently.
Most companies have hybrid environments with assets in owned data centers, in third-party locations and in the cloud. The problem that needs solving is, who will run and manage the physical environments? Unfortunately, these facilities are often running inefficiently because enterprises cannot trust their data.
In operational terms, the question is: Can enterprises trust the data on all those different assets?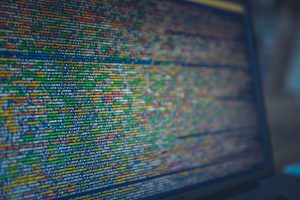 Trust in data is important for internal data center operations and for the provision of managed services to the telco customers.
For example, where a telco has a new requirement but can't trust the data about its physical assets, the simple solution is to buy more racks and load them up. This is ineffective and creates a snowball of capital and operations inefficiency. If a company is ordering boxes without knowing what's available, the solution creates sprawl; the organization will continually purchase more racks and then more power, on repeat.
This domino effect picks up speed and companies can end up overbuying and still not be sure what they have under management. Most people would accept It is best to avoid buying another chunk to add to the portfolio.
When it comes to service provision, what kind of value can a telco offer customers who don't know what assets they have? Telcos want to understand pinch points  such as, am I running out of space? Am I running out of power, or cooling?
In service provision, telcos want a business outcome. They are seeking to offer customers the transparency to show how everything is performing. This can't be provided if the data on the physical assets can't be trusted in regard to what is available and the assets' status.
This vital data must not be based on a sound bite or a snapshot view. Today it is relatively straightforward to audit a facility and assess how much power is going into a circuit, what the temperature is in a specific area or how many square feet are being used up by the racks. The data is valid at the point of collection and presented in a spreadsheet or other software. But what happens when there is some kind of change? Is it reported to an administrator? Most likely not. So suddenly, the data that has been compiled can no longer be trusted. It no longer reflects the reality of the environment.
Serverfarm addresses this issue through its own facilities management teams, which are separate from the build team. Serverfarm takes ownership of the physical management in real time. All changes inside the data center are managed regardless of whether they're happening in an owned and managed data center, a Serverfarm facility or a third-party environment.
Serverfarm provides physical management as a service because it takes on ownership of the management of the infrastructure.
This is the data center management oversight that telcos are asking for.
Combined capital and operations efficiency
Serverfarm is unique in its management capabilities of data center physical environments that extend right into the management of physical IT assets inside the cage.
And its expertise goes beyond operations efficiency into capital deployment in a way that sets it apart from other industry players.
If a company is spending $7-$10 million per MW of data center capacity, then the goal must be to ensure it is effectively and efficiently loaded with physical assets, then rigorously tracked.
The goal must always be to try to balance the initial investment against the workload requirements in order to get a better capital return.
For telcos with existing assets where they are a single tenant inside an owned data center, Serverfarm can offer flexible sale leaseback solutions which reconfigure that asset to turn it into a multi-tenant environment in a way that doesn't add risk to the business but instead generates revenue and cost savings. This is achieved through efficiencies at scale that are shared among multiple customers.
As an owner and operator of multiple data centers with years of experience in efficient capital deployment and optimized operations, Serverfarm delivers a unique set of solutions for successful data center management for every type of telecommunications provider.