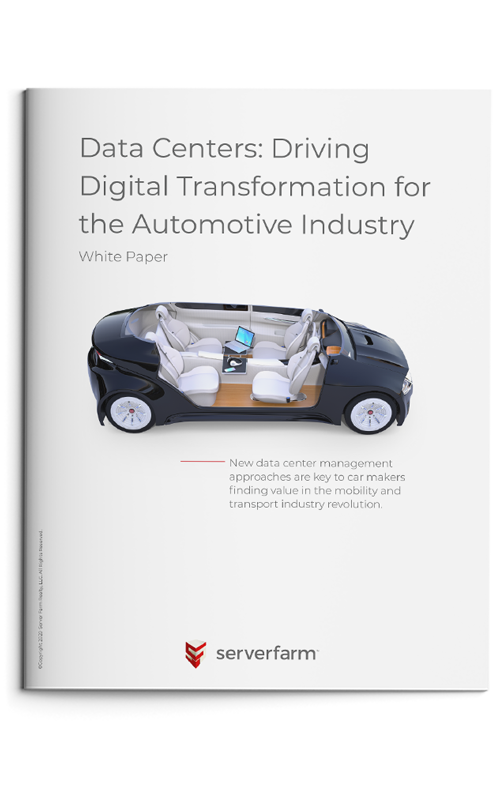 Driving Digital Transformation
for the Automotive Industry 
New data center management approaches are key to car makers finding value in the new mobility and transport industry. This Paper will show how Serverfarm's skills and experience make it uniquely positioned to execute Data Center Economics Transformation (DCET) and Data Center Operations Transformation (DCOT) for the car industry.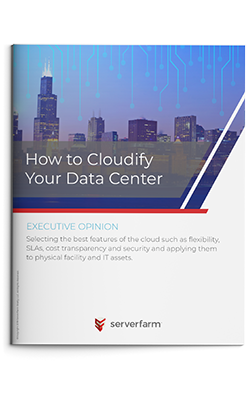 How to Cloudify your
Data Center
Cloudifying means selecting the best features of the cloud such as flexibility, SLAs, cost transparency and security and applying them to physical facility and IT assets. Today, multi-cloud driven data center strategies are increasingly common across on-premise, commercial data center cloud on ramps, hybrid, private and public cloud platforms.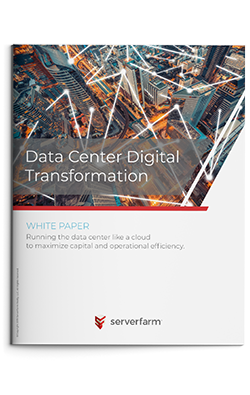 Data Center Digital Transformation
Running the data center like a cloud to maximize capital and operational efficiency. Whether your digital assets are hosted on IT located in an owned and managed facility, spread across private, hybrid or public clouds or completely outsourced to multiple public clouds, the foundation of a successful digital transformation strategy is the data center.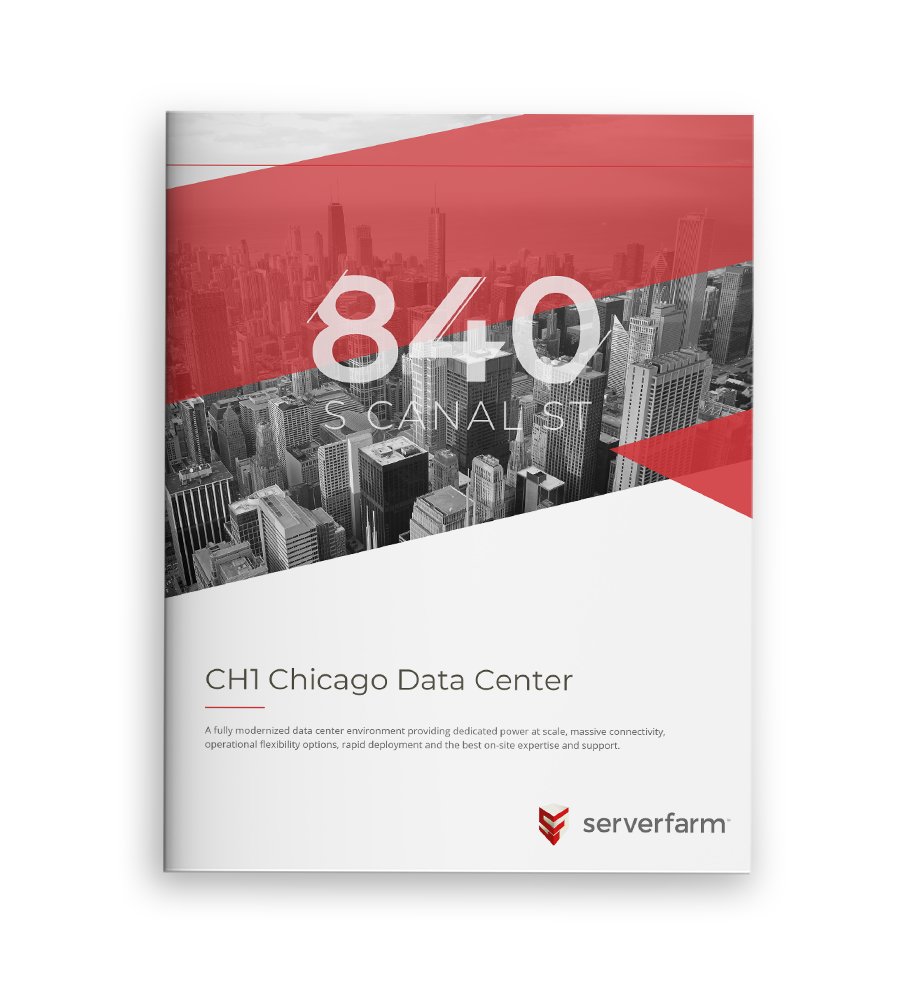 Our modern Chicago data center provides dedicated power at scale, massive connectivity, operational flexibility options & rapid deployment.
Learn more about all the benefits CH1 has to offer.